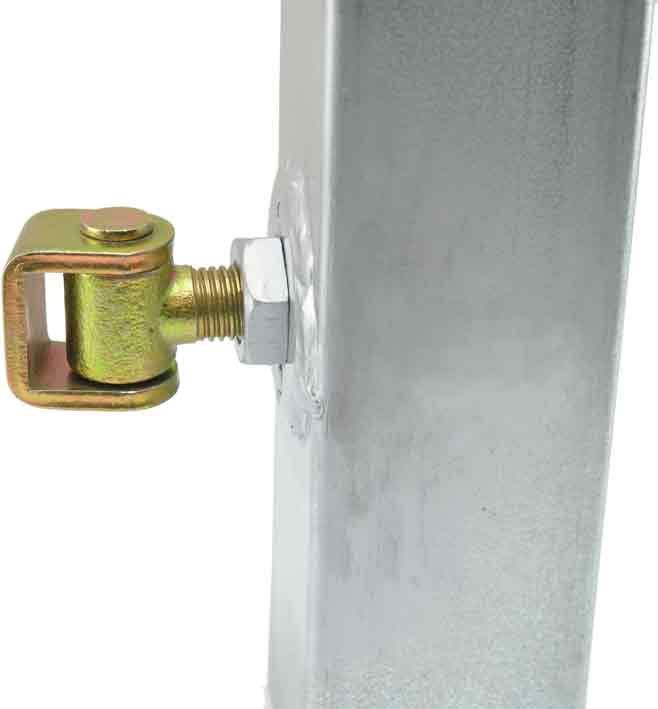 Adjustable Hinge
Long neck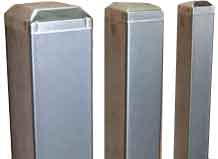 Steel
Post
Example of an Weld on Adjustable Hinge
allowing the gate to swing 180 Degs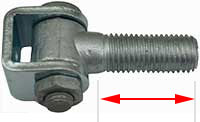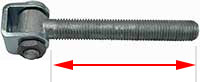 150mm
20mm Adjustable with weld on Washer, neck length 150mm
Code - HGHA336

$78.00 per Pair

[]
90° opening

[]
Adjustable nut zinc plated

[]
Zinc-plated earplate

[]
Eyebolt: M16 or M20 hot-dip galvanized

[]
Bolt & nut: M14 hot-dip galvanized

[]
Load Capacity 250 kgs per pair.



*Pair is Top and Bottom
One Side
65mm
20mm Adjustable with weld on Washer, neck length 65mm
Code - HGHA116

$72.00 per Pair
20mm Adjustable with rotating washer weldon
Cap. 250 kgs - Galvanized
Code HGHA116
M20 67 45 Dia 32 Dia 46 11 17,5
M20 150 128 Dia 32 Dia 46 11 17,5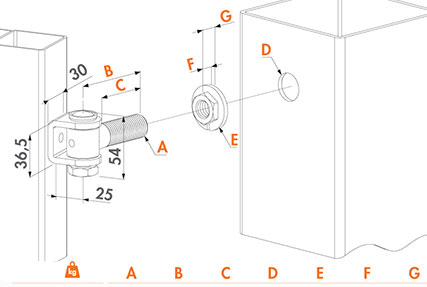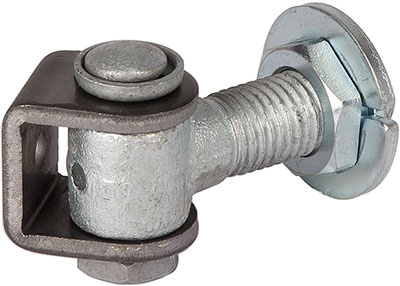 Adjustable Hinges with a Weld on Washer.
Vandal proof hot-dip galvanised 90° hinge. This secured hinge is the perfect solution for all your small industrial gates. The eyebolt can not be tampered with when the gate is closed. With the LR welding nut you can easily adjust the hinge after installation to guarantee a perfect closing.

.
Gate
Locks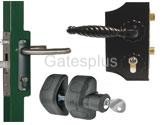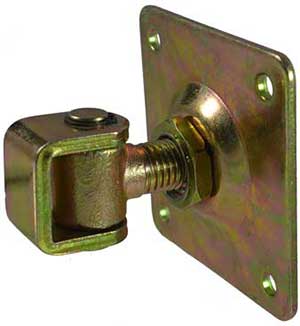 Adjustable
Hinge with backing plate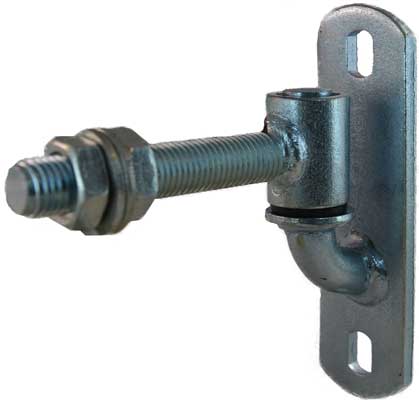 Adjustable Hinge

GUDGEON & TRUNNION HINGE
20mm Adjustable Hinge with weld on washer - 250 kgs