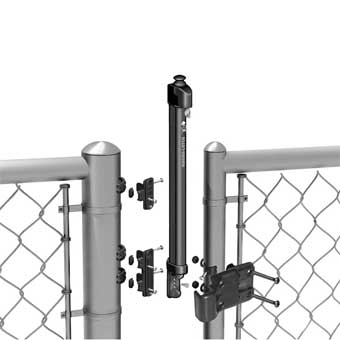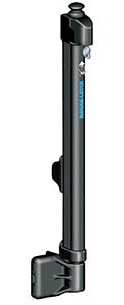 Top Pull Round Post Adaptor Kit
(Magna latch not included used only to show how the round post kit is positioned)
The above latches FK624 and the FK626 both can screw onto square tubular steel or timber without a kit adaptor.
The Round Post Adaptor Kit is an optional kit for mounting Top Pull and Vertical Pull models to gates and fences with round posts.
The Kit includes adaptor brackets and shims to fit most common chainlink and railing post diameters.
Suitable for fence post diameters of 1 7/8" - 2 7/8" (48-73mm) and gate posts from 1 3/8" - 2" (35mm-51mm).

Round Post Adaptor Kit for Series 2 PoolLock - $25.60 P/N FK474




Round Post Adapter Kit for Series 3 PoolLock - $29.50 P/N FK472
plus postage




White model is only available in Australia under special request. Only available in USA
Magna Latch and Self Closing hinges Combo Pack
1 x P/N FK626 and 2 x HN730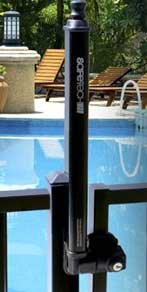 Safetech Safe-T-latch features are
Patented self-latching magnetic mechanism
adjustable - vertical & horizontally
lockable with & without keys
Stainless steel components
fiber reinforced polymer
bind-free operation
uv stabilized
rust free
$72.50
P/N FK625

Make way for the series 3 hinges,

This Swimming pool lock Kit includes
1 x Magna Latch Swimming lock
2 x Tru close hinges (regular) adjustable - With legs only
1 x Safety Cap
1 x Spare Key
Galvanized Fasterners

$99.00 P/N FK 628



At time point of time the
round post adaptor kit can only work with the series 2
Pool latch, We have them in stock, D&D Technologies as yet to announce a date for the release of the round post adapter kit for the Series 3 pool latch.
Gate
Locks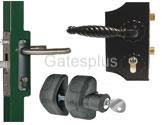 Gate
Hinges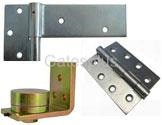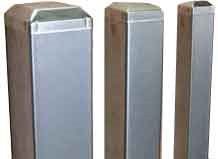 Steel
Post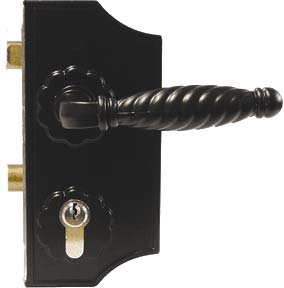 Bolt on
Lock
Pool Regulations
Gates must open outwards and be self-closing and self-latching. Gate latches must be 1.5m above ground level or have a shield.

Magna Latch
Ideal for
Swimming Pool
House Gate
Safety Gates
Top Pull


$79.00

P/N FK626
plus postage
Swimming Pool Safety Latches and Locks
Swimming pool lock with key locks