20mm Adjustable with weld on Collar,
Zinc weld on bracket
neck length 65mm
Code - HGHA112

$69.00 per Pair


20mm Adjustable with weld on Collar,
Zinc weld on bracket
neck length 150mm
Code - HGHA122

$75.00 per Pair


20mm Adjustable Hinge with weld on Collar - 150 kgs

[]
90° opening

[]
27 mm adjustable

[]
Nut in black steel for welding

[]
Earplate in black steel or cold zinc plated

[]
Eyebolt: M20 hot-dip galvanised

[]
Bolt & nut: M14 hot-dip galvanised

[]
Load Capacity 300 kgs per pair.



*Pair is Top and Bottom
One Side
Adjustable Hinges with a Weld on Collar Washer.
Vandal proof hot-dip galvanised 90° hinge. This secured hinge is the perfect solution for all your small industrial gates. The eyebolt can not be tampered with when the gate is closed.

.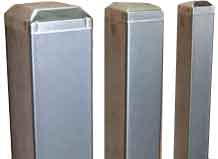 Steel
Post
Adjustable Hinge
Long neck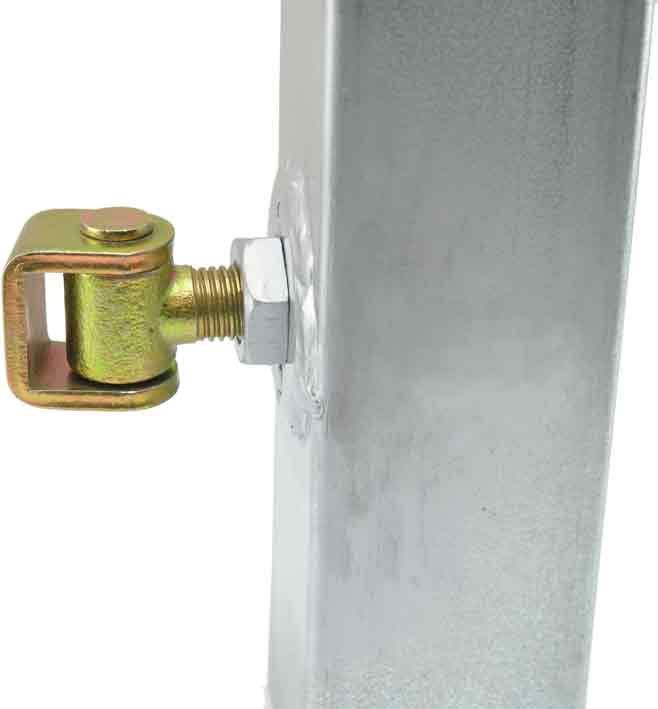 Example of an Weld on Adjustable Hinge
allowing the gate to swing 180 Degs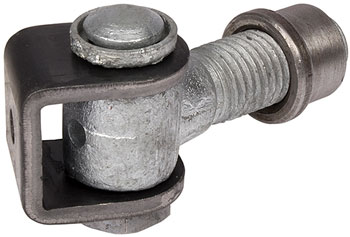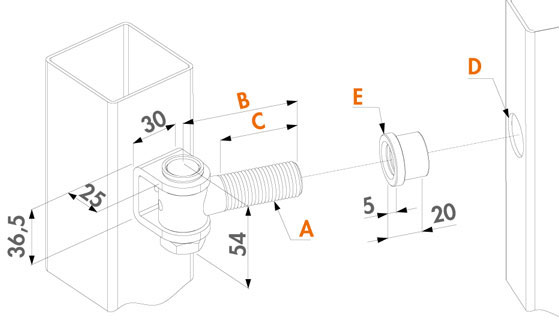 Gate
Locks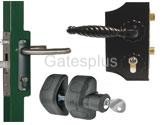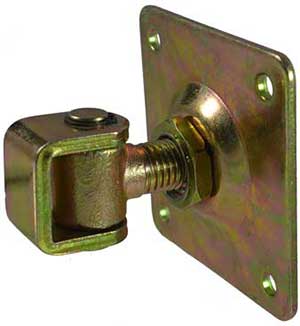 Adjustable
Hinge with backing plate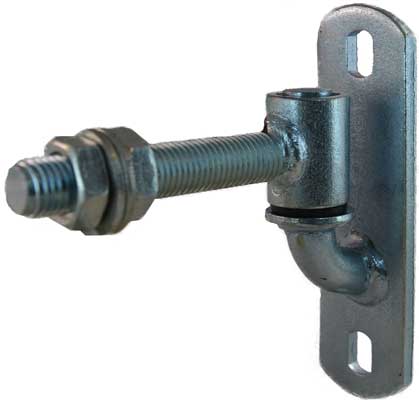 Adjustable Hinge

GUDGEON & TRUNNION HINGE
20mm Adjustable with weld on collar
Cap. 150 kgs - Galvanized