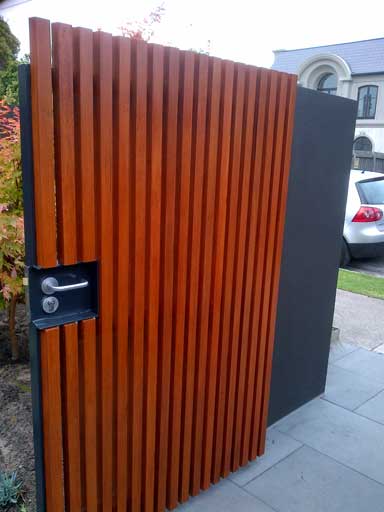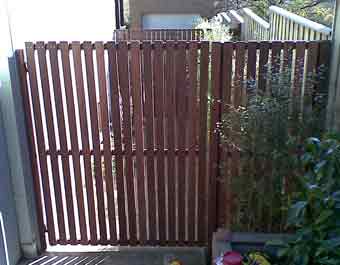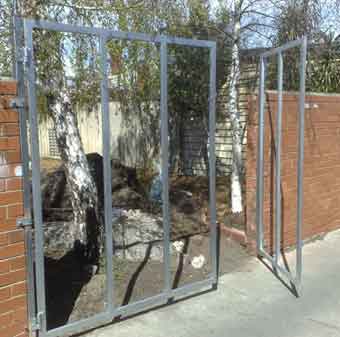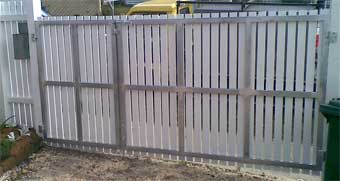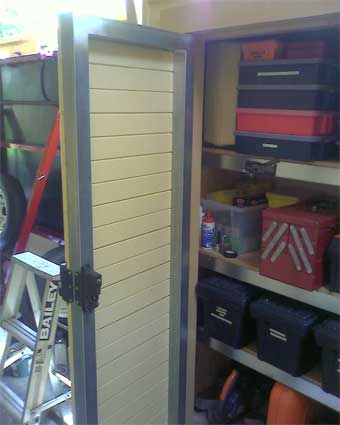 Greg used one of our frames for his
lock away tools shed - Good one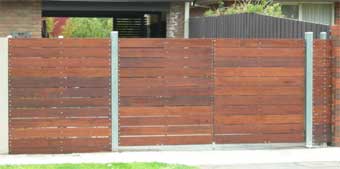 Good Work John!
John purchased a set of driveway frames from us.
3 posts and 2 DIY panels.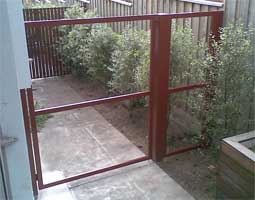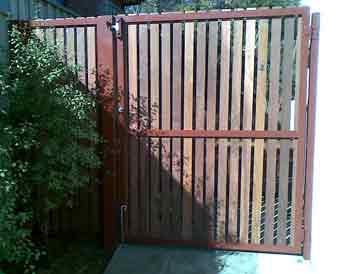 Good One Mark!
Mark purchased a DIY frame from us, but the installation required raising the hinges on the left side by 250mm, while the hinges on the right side had to be lifted by 110mm.
Excellent job Mark!

All of the pictures you see in our library are from customers who installed their own gates, and attached the timber themselves! We only supplied the DIY frame!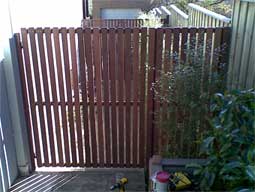 Powder Coated gate frame with post and fence panel
Nice work Luke
Go For It!
You will certainly surprise yourself!

List of professions of the clients who have purchased DIY gate kits from us:
Office workers
Truck driver
Accountant
Electrician
Painter
Chiropractor
IT Engineer
Manager Director
Factory workers
Salespersons
Vet
Policemen
School Teacher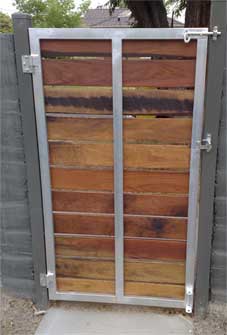 DIY Photo Library
A Collection of DIY Gate Frames Customers have Installed and Cladded their Gates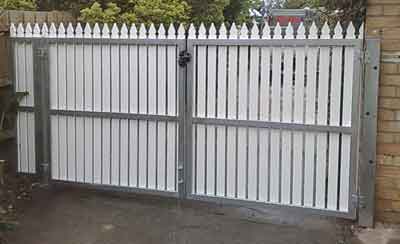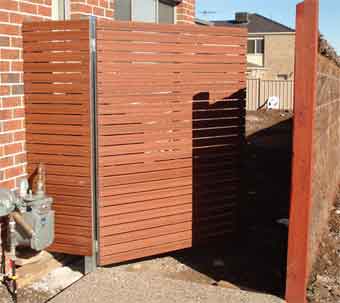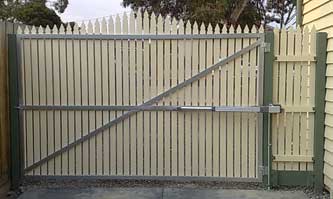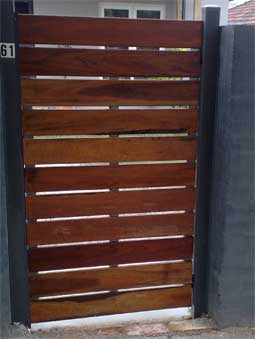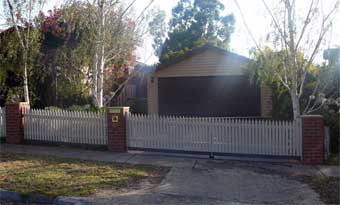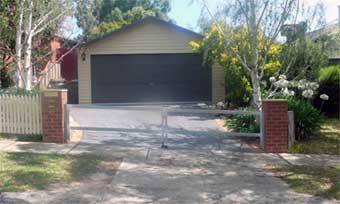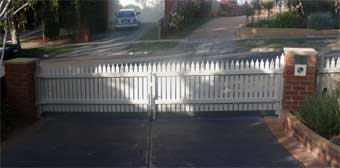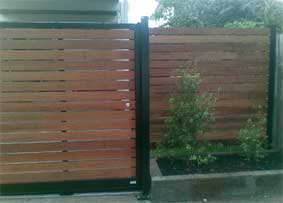 This picture shows how Danny placed our DIY fence panel, recessing it back to highlight the plants. Danny also purchased a DIY sliding gate kit from us, which he cladded himself!

Page One
More DIY'ers Project Finished