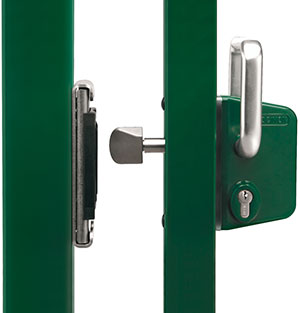 Sliding Gate Lock

Mortise lock
Manually open and close your sliding gate with a keyed lock.

Access from both sides Keyed both sides

Inserts into 50x50mm tube


$139.00
Code: FK825
Locinox Sliding Gate Lock with Keeper
To suit 40x40 frame
$255.00 Code: FK830
Move the your mouse over the pictures below and it will show the latch working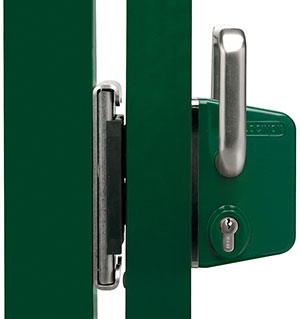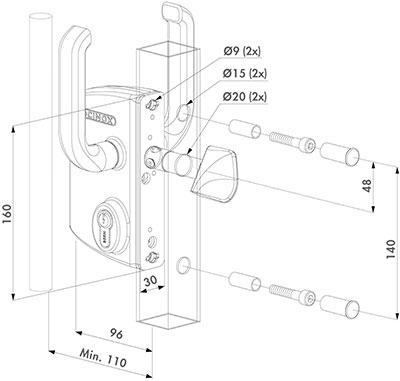 Gatesplus supplies locks for Sliding gates, swing gates ranging from the basic gate lock to the Ornamental or Wrought Iron Gates, they can be keyed and if requiring more then one lock we can supply keyed alike,

Sliding gate lock for a manual sliding gate

Aluminum housing and stainless steel mechanism. The key is used to over ride the lever action and secure the gate on both sides. The unique Twist Paddle catch bolt and auto-correcting keep ensures latching of your sliding gate every time. Catch bolts are available to fit gate frame profiles from 38 to 127mm wide. Works with cantilever gate systems or fixed roller track systems.
3 Year Warranty
[]
ISO 9227 KTL / E-coated lockbox withstands 1000 hours of salt spray test


[]
Mechanism and Twistfinger in stainless steel


[]
Reversible Twistfinger (catch bolt)


[]
Fixing with 2 hexagon socket head screws


[]
Innovative closing system


[]
Stainless steel collar around the Twistfinger prevents cutting the Twistfinger


[]
Standard with reinforced aluminium handle pair


[]
3006S: Square 10 mm follower
Locinox Sliding Gate Lock with Keep

Simply drill 3 holes then bolt on - Easy As

Bolt on
Lock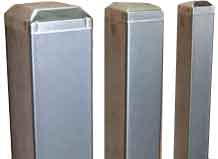 Steel
Post
Gate
Hinges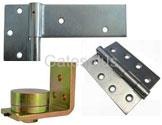 Gate
Locks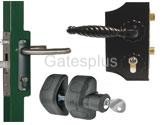 Locinox Sliding Gate Lock with Keeper
To suit 50x50 frame
$255.00 Code: FK832

Great ways to lock and unlock a sliding gate Manually