Gate
Hinges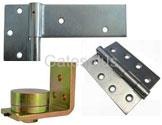 Gate
Locks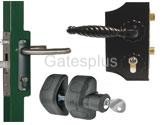 These Gate closers work on the principle of a mechanical spring with a patented oil damping. Thanks to this oil damping the functioning of the gate closer will be the same through the year and during changing weather conditions. Closing speed and closing force are both adjustable and our gate closers can have a snap-close if you wish.
Ideal for
Universities
Tennis Clubs
Corporate Car Parks
Units sharing one Gate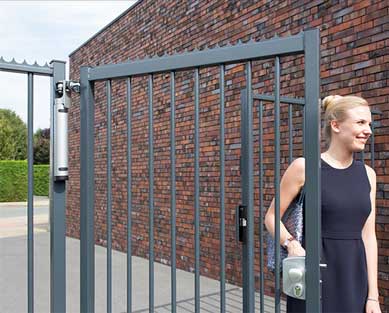 [
]
180° hydraulic gate closer with adjustable speed and final snap

[]
Closing speed unaffected by temperature changes

[]
Compact & aesthetic design

[]
Powder coated aluminium housing

[]
Direct assembly on 180° hinges M16 & M20 (GBMU, GBMU4D & BOLTON4D)

[]
Moveable eyebolt is recommended (1034-ROLL-M16)

[]
Integrated pre-tension for extremely smooth installation

[]
For left & right turning gates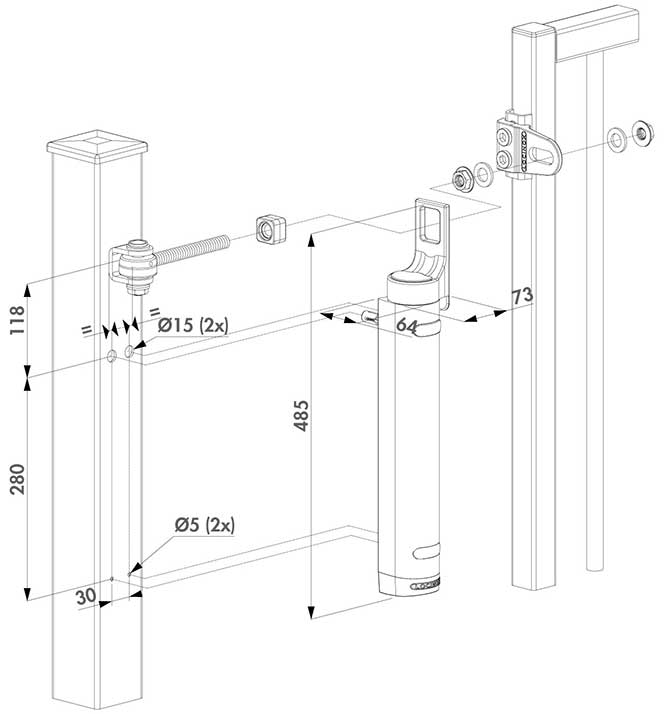 Rhino Gate Closer
Transform your 180° hinge into a self-closing solution thanks to our Rhino hydraulic gate closer. The direct connection to the Locinox hinge guarantees the discreet look and efficient transmission of the energy required to close the gate perfectly. The aluminium powder coated housing ensures a corrosion-free existence and smooth operation in any weather.
Rhino Gate Closer