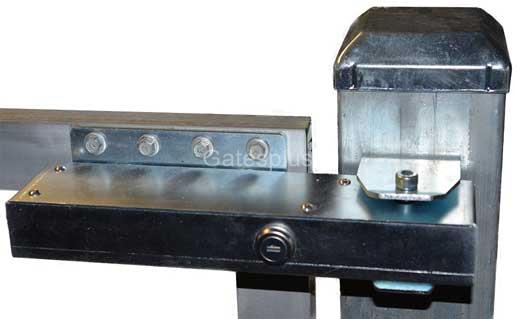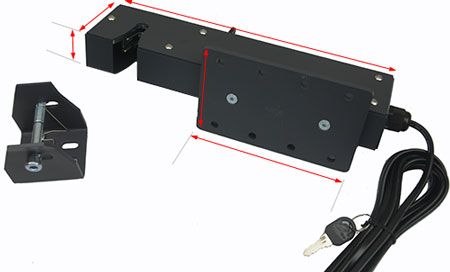 Electronic Swing Gate Lock
A Must have for Double and Single Gates to offer better Security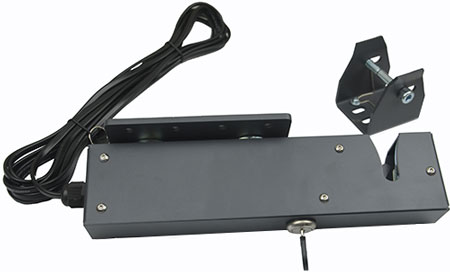 Electronic Gate Lock. (PowerLoKK)

The Gate Fitted with the Lock must be connected to the gate which opens first and close last.

No power consumption while it is locking, only requires momentary power to open to release the trigger. Only uses 2.3 amp to operate.

Manual Override: Key Operated to enable manual operating during power failure (2 keys supplied)

These Electronic gate latches are ideal for Solar Gates or large or small swing gates

Colour supplied Bright Silver (Zinc)

Add an Extra $15 to be powder coated to the colour of your choice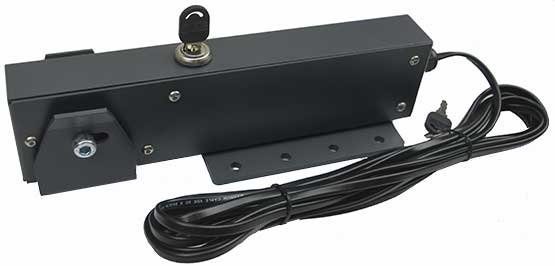 NEW MODEL
-
Version 2
Now comes with..

Powder Coated - Charcoal
5 M Wire already attached
Electronic Gate Lock - (PowerLoKK)
12V DC
Fits all Gate Motor Control Boards that are 12 or 24V DC
Simply wire to the Lock connector on most good Gate Motors.

Code - FK782 $265.00
Strong - Versatile - Reliable - The PowerloKK is a Must have for all Single and Double Swing Gates. (Electric or Solar)

It works with most Good Gate Motors - Simply connect via 2 wires from your Gate Motor Control Board normally labeled Lock/Latch connector to the
Simply make the connection with 2 wires and your done.

It locks using the closing action of the gate motor closing and only uses power for a short second to release the lock,

Unlike most locks when you press your remote and there is pressure place on the gate. Eg Strong winds pushing against the gate, animals pushing against the gate it Does not Jam and will unlock on your request.

A locking device that locks double swing gate motors together so that gates cannot be pushed apart when used in conjunction with an electric lock.

Features
Rust-proof Metal Casing
Key release if power is loss to the gate motor
Water-Proof
Ideal for Solar Gates
A must for Gates for all Swing Gates
5M - Wire fitted
Powder Coated - Charcoal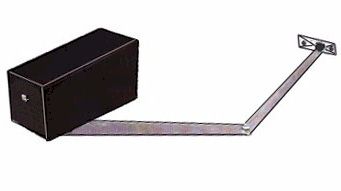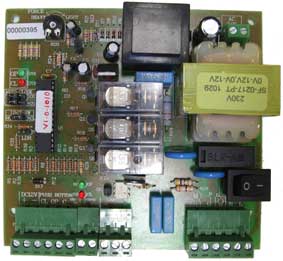 Work on either
12 or 24V Gate Motors
so long as you use Gate lock converter included in the kit.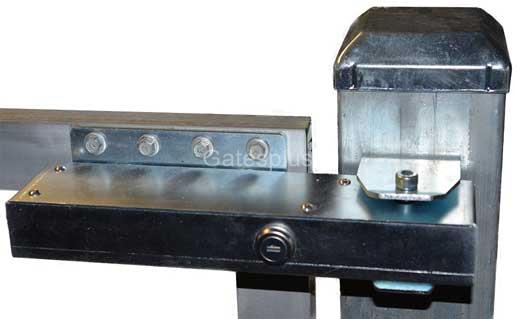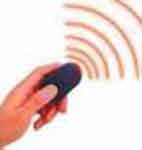 Click here to have your lock powder coated. An email will be sent to you asking what colour within 12 hours or Email us: gary@gatesplus.com.au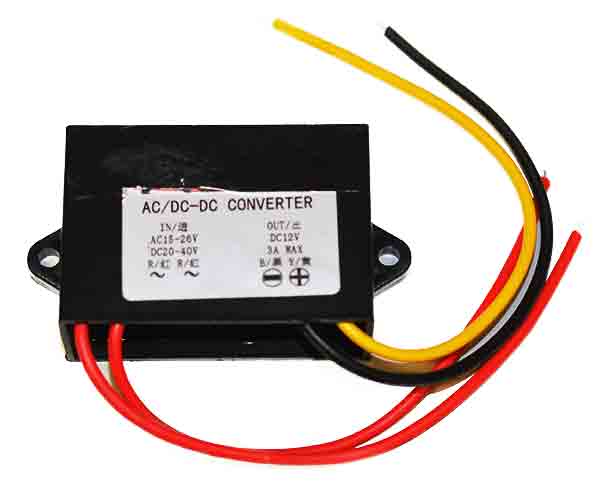 Included with the lock is a 12V convertor taking 24V down to pure 12V so as the lock motor is not burnt out, Easy to install.