Photobeam Photoelectric Safety Sensor
Photo cells are designed for safety!
Feature
Rotating the internal lens support up to 180° detection, can be mounted on a Pillar or post on the side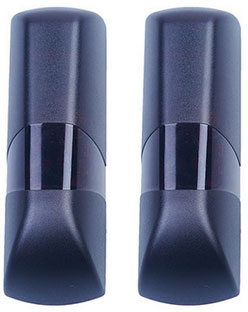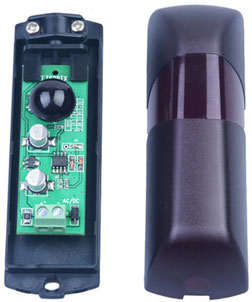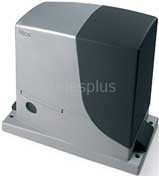 Sliding
Gate
Motor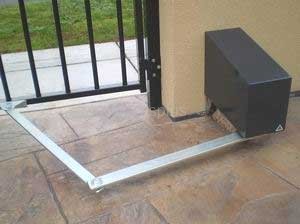 ET402 - Infrared beam security beam sensor. (Waterproof)

automated gate safe Infrared sensor/swing /sliding/garage gate and door safety infrared photocells
YET609
Specification:
1.Infrared Frequancy : 1.92khz
2.Power supply : 12 to 24 VDC /AC
3.Wave length :940nm
4.Input : r*15ma - t*30ma
5.Operating temperature : --20 degrees to 50degrees
6.Relay output : 1 a max *36 v
7.Dimension: 49.2 x 76 x 21.6mm
8.Range 15 meters : range can be reduced to 30% in bad weather conditions : for rain ,dust ,etc

Features:
1.Single beam sensor/single beam detector is used for automatic slide door, coil door , garage door windows etc.

2.Consists of a transmitter and a receiver, and the integrated amplifier can produce infrared beam.

Narrow infrared beam (I or II) can avoid interruption by external light.

3.Even installed at low height(20-40cm from the floor), the detecting distance can also be guaranteed(5-15meters).

4.The beam produced by MICROCELL provides a self-detecting function for the sliding doors. Once the self-detecting beam is interrupted, the door will stop closing and reverse rapidly to the utmost width. The door will open until the detecting beam is resumed. When the door completely closes, the detecting beam becomes invalid.

Applications:
1. Gate Automation
2. Overhead door
3. Swing gate
4. Sliding door
5. Perimeter Protection
6. Window Security Protection
7. Terrace
8. Warehouse
9. Parking lot
10. Entry Alert
Just think of the unpleasant results of you driving your car through your gate, when it suddenly decides to close! With a photo cell, anything that breaks the beam will stop and reverse the gate. And when we say anything, we mean anything, people included! I rate this as a must have option for any gate.


Sold as a Pair - one on each side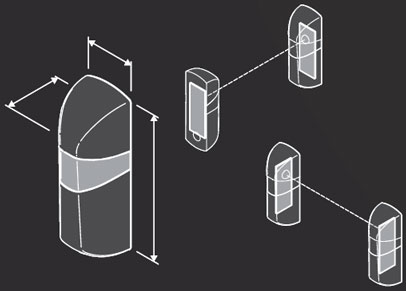 When wiring photo cells to your gate you will require 4 wire cables: 2 for power, 1 to common (earth) and 1 for normally closed outlets on the control board.
Used as a safety device. Protects by sensing person or vehicle in danger zones. Operate at a distance up to 295'. When infrared beam is broken it produces a detection signal to stop or reverse a gate. Used primarily with gate operators. Can be used in sets to protect all areas of entrapment
Tip:
On most gate motors there is a special outlet for Photo Safety Beams on the control board.

"Normally Open" and "Normally Closed" are words that you'll come across when many accessories to gate motors.


"Normally Closed" Designation which states that the contacts of a switch or relay are closed or connected when at rest. When activated, the contacts open or separated.


Use "Normally Closed" when installing Photo Safety Beams! When someone passes through the inferred beam the circuit is broken.


"Normally Open": Designation which states that the contacts of a switch or relay are normally open or not connected. When activated the contacts close or become connected

Non Polarity means they are reversible.
110
36
35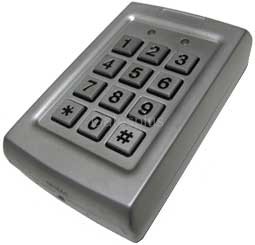 Pedestrian
Gate Closer