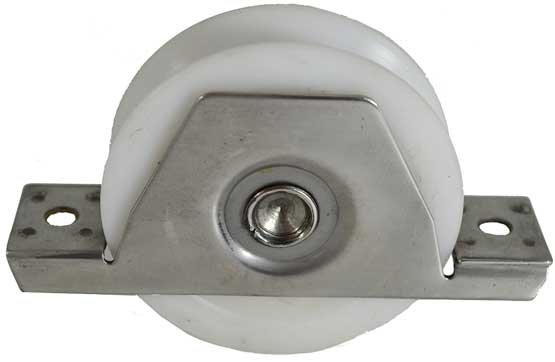 The wheel is made from High compression Nylon and the bracket is Stainless 308, Ideal where corrosion is a problem.

Rated to carry 100 kgs each wheel.

Colour - White sliding gate wheel
Sliding Gate White Nylon Wheel 90 Dia U Groove Class A
$48.40 each

Code - WH380
Rated to carry 100 kgs
Double Bearing wheel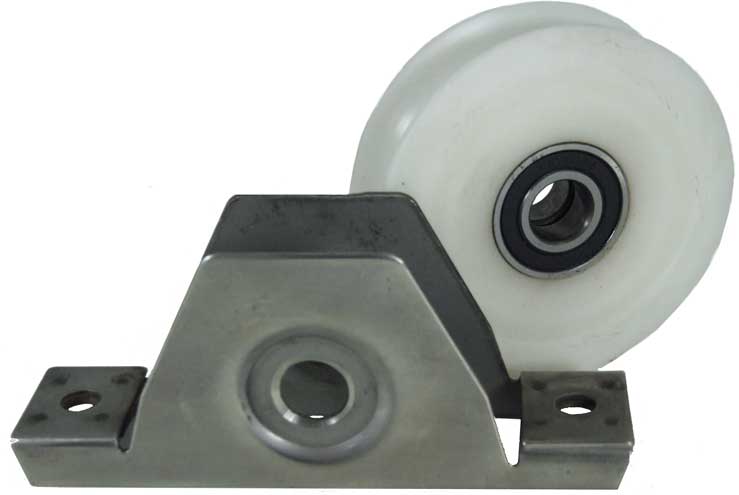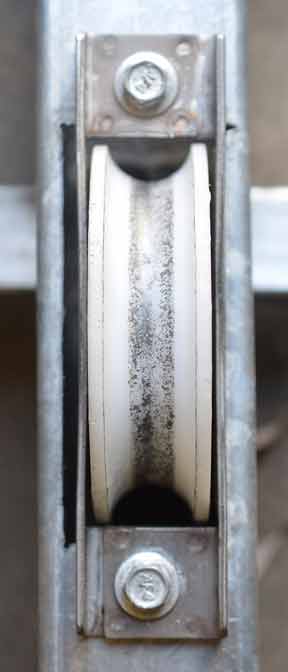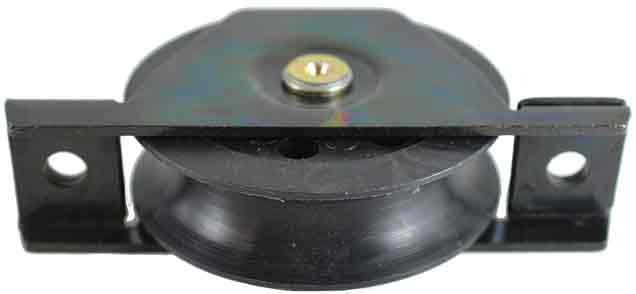 Sliding Gate Nylon Wheel 90 Dia U Groove with Black bracket Class A
$42.30

P/N WH382
Rated to carry 90 kgs
Double Bearings both sides
wheel weight=kg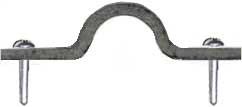 This Wheel runs on this type of floor track
Each Wheel capacity
100 Kgs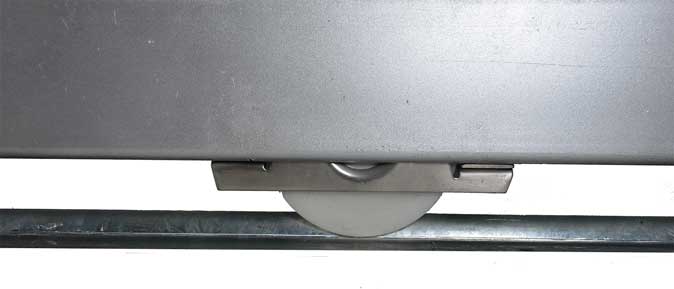 Won't Rust ideal for sliding gates near the Sea

Closer Look
Made from High compression Nylon able to carry 110 kgs each wheel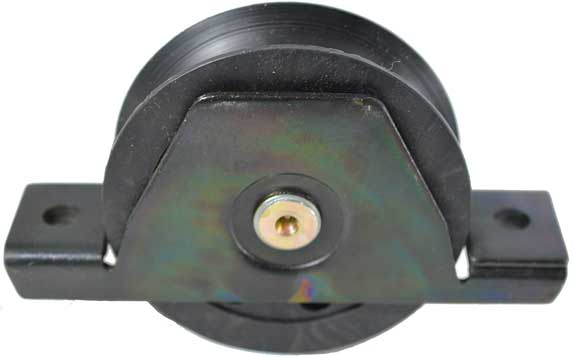 Dimensions the same as the about
white wheel
Sliding gate wheel Nylon
Sliding gate wheel WH380









Sliding
Gate
Kits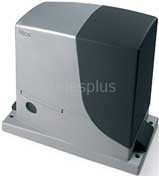 Sliding
Gate
Motor

Sliding
Gate
Rack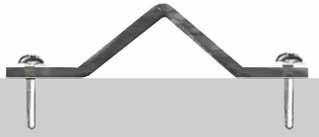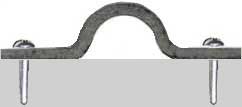 Sliding
Gate
Track
13/10/14
We test everything we sell, this wheel has been on a sliding gate for 6 months and the weight this wheel carried was 192kg
opening 5 times a day, I am a skeptic I thought plastic won't last I even went as far to bet it would have a flat spot on it within 6 weeks, well the wheel turn out to be perfect and I am a believer of this wheel. But in saying this It has a place in the market especially in corrosive conditions by the sea or in certain areas.

The wheel has been re-installed and will testing it further.