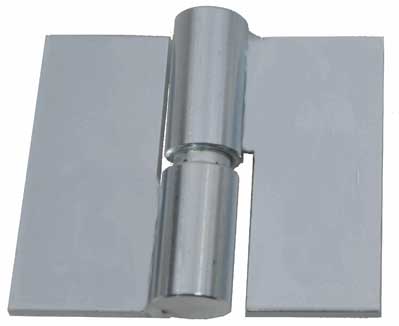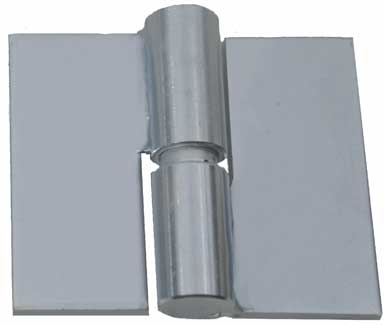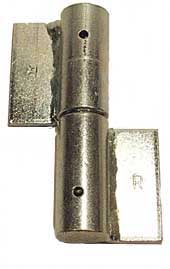 30mm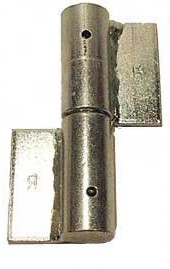 Weld on to the Post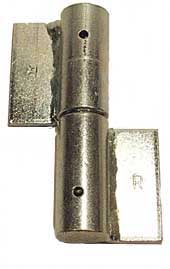 Tip
When screw into metal post use tek screws
Weld on to the Gate

Left Side Hinge

Weld On / Weld On - Zinc plated
Pin size 16mm - Gates up to 100 kgs


1 x (pair) - $16.10
Part Number - HN195

16mm Pin diameter
- Weld to Weld Lift Off Hinges

sometimes called Ball Bearing hinges or Prison Hinges
Left or Right ?

Stand where ever you can see the actual hinges. That's left or right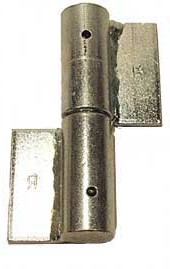 85mm

Lift Off Hinges Weld to Weld

30mm
Right Side Hinge

Weld On / Weld On - Zinc plated
Pin size 16mm - Gates up to 100 kgs


1 x (pair) - $16.10
Part Number - HN200

19mm Pin diameter - Weld to Weld Lift Off Hinges

Left or Right ?
Stand where ever you can physically see the actual hinges. That's left or right



19mm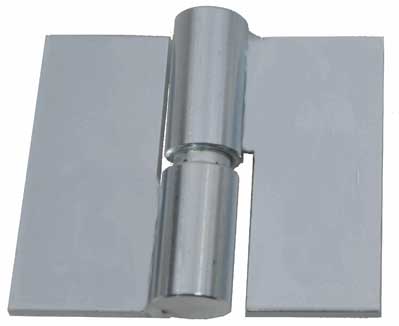 Left Side Hinge


Weld On / Weld On - Zinc plated Pin size 19mm - Gates up to 260 kgs

1 x (pair) - $39.65

Part Number - HN198
19mm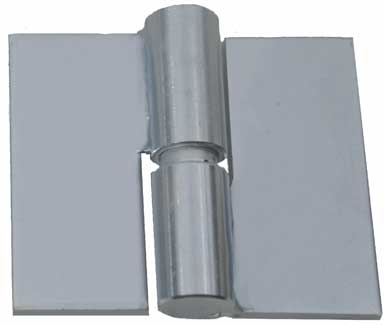 5mm
Plate thickness
Right Side Hinge


Weld On / Weld On - Zinc plated Pin size 19mm - Gates up to 260 kgs

1 x (pair) - $39.65

Part Number - HN199
Gate
Locks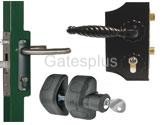 Gate
Hinges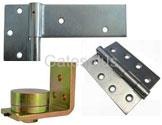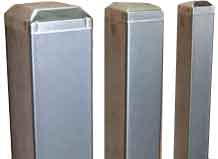 Steel
Post


Pedestrian
Gate Closer

Tip
Use the long plastic nozzle on the can of any Lubricate Spray can and squirt in the hole provided at least every 3 months

Tip
When screwing coach screws or wood screws into timber always pre drill and a small amount of grease on the thread helps nothing worst then a broken screw in a hinge flap


Left
Left
Right
Right
Left
Right
Right
Left