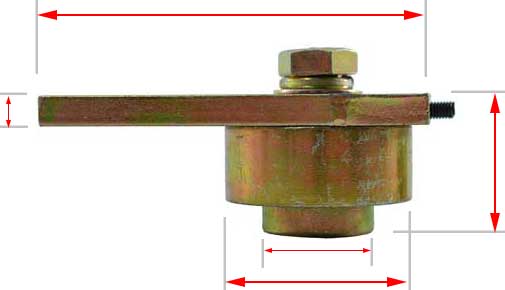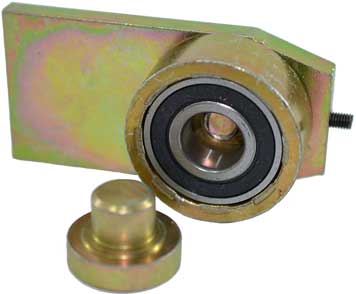 This part is welded
to the top of the gate
8 mm


50mm

98mm
Weld on bearing hinges upto 400 kgs

50 mm
36 mm
30 mm

WELD ON
Race Bearings hinges to suit 400kg Gates
1 pair - top and bottom
$52.75 - 1 Pair
(includes
Top &
Bottom Hinges)
Item Weight = 2.45 kg
Free Shipping
P/N HN400
Adjustable grub screw
insert allen key and move the bearing to desired position then tighten bearing bolt to secure




Bearing hinges can swing
in or out
98mm
Weldon Race Bearing Hinges 400kgs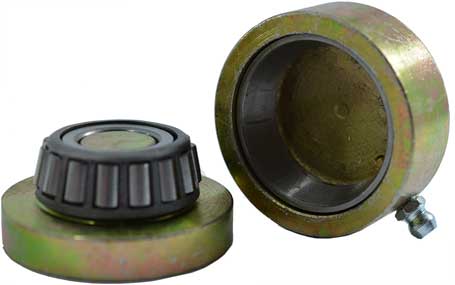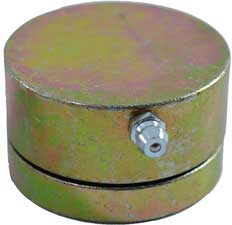 The Bottom Hinge can be welded to a plate that can be bolted onto the floor or the post

50 mm


To stop the gate from swing though to the other side you require a gate stopper which can be mounted on the floor or on the latching post.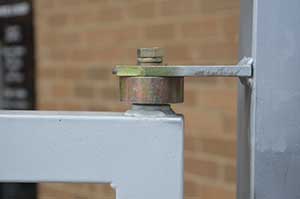 This image shows the top hinge welded to the gate and the gate post.
Gate
Hinges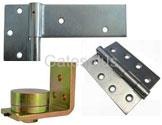 Gate
Locks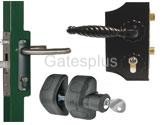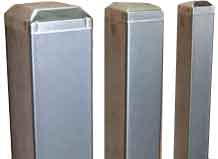 Steel
Post


29 mm
Note - The Product will be Supplied in Silver colour Zinc. For the photo display
gold/yellow colour show the product in more detail.