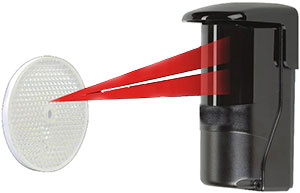 To Wire a pair of Photo cell to a Nice (Brand) Motor you need 4 Wire core from the Motor to the Photo cell unit (RX) and 2 core wire to the receiving side unit (TX).

In this example we are using our own colours with the wire.

RED
BLACK
BLUE
YELLOW











RX



































_
+
_
+
NC
COM
NO
First Turn off all power including disconnecting the Backup Battery if fitted to the Motor.

Use the RED colour wire and connect from the positive terminal 1 on the Road 400 to positive terminal on the both photo cells.

Use the BLACK colour wire connect from the minus terminal 4 on the Road 400 to the minus terminal on both photo cells.

Use the Blue colour wire from terminal 1 (which is also called the common terminal) to the RX photo cell unit Normal Closed (NC).

Use the Yellow colour wire from terminal 5 to the RX photo cell to COM terminal.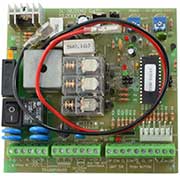 Control
Boards
For
Gate Motors

Sliding
Gate
Kits




Positive
Minus
NC (normally closed)
Common

TX
RX
Numbers on the NICE 400 Control Board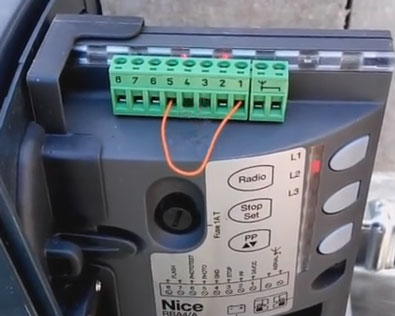 You will need to remove the bridge wire between 1 and 5 when installing photo cells















Push Button wiring no polarity
TX
I am a bit confused with some reflectors PE beams some work with NC while others work only with NO connected.
Across the driveway no wire the beam sends and recieves from one unit




Only need to supply wire from the motor to the photo cell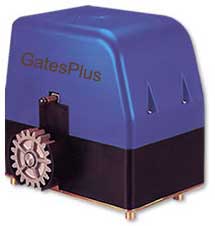 Gate
Motors
Wiring a Third Party Safety Photo Cell beams to a NICE Road400 Sliding Gate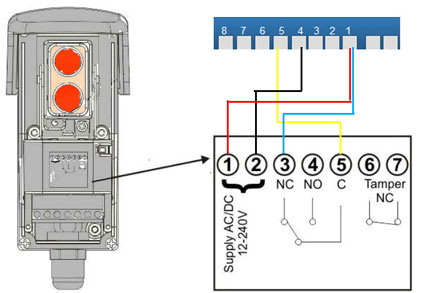 Safety
Beams
Connecting a push button or intercom










Power for external units use