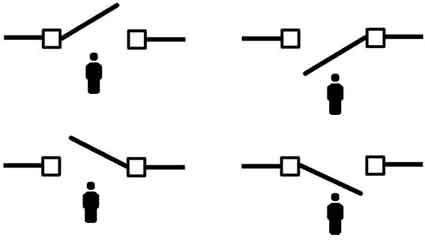 To Select the Correct Electric Striker
Your Standing at the Front of your gate and about to Enter
Now select which way the gate will swing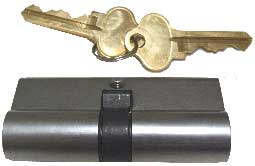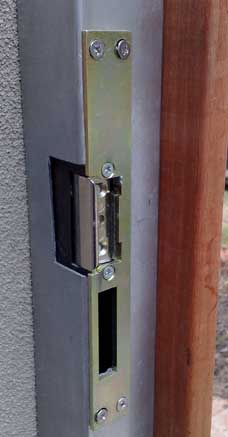 C
Mortise Lock Pack for Gates
Add a Handle set and Key barrel

All the required items to make this lock can be purchased in the
"mortise lock set Pack Two"
- see below
Gate
Locks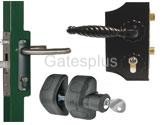 Gate
Hinges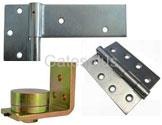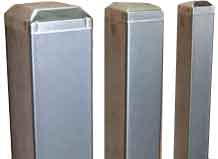 Steel
Post

Lock Box welded into the frame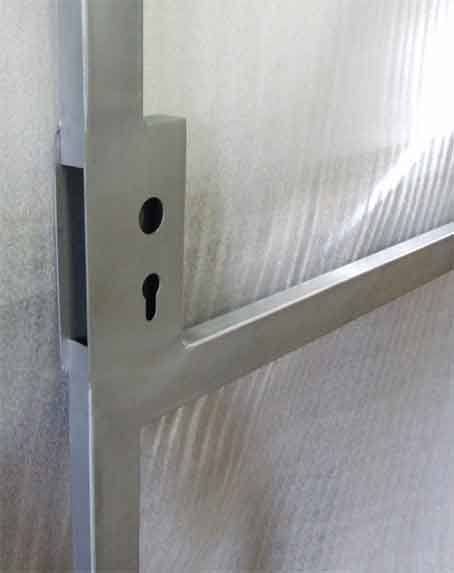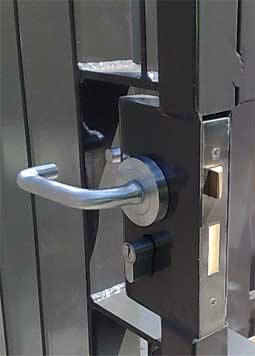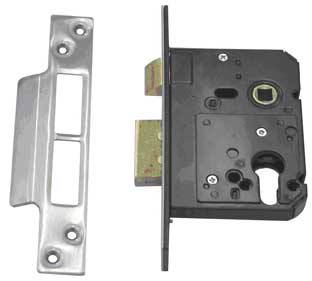 +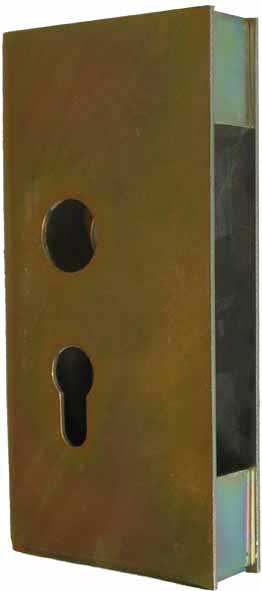 +
A



Mortise lock set Pack Two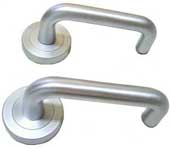 +
+
Mortice Lock - Euro
Euro Cylinder 58mm Set Back from front lock with Brass latch bolt and security Bolt with 48mm hole centers in satin Stainless steel and polished Brass finish
If fitting into a metal Gate a a lock box is required and needs to be welded into the Gate Frame

$ 38.50 P/N FK330 Electric Striker to Suit
Lockbox - Euro
with 58.5mm Back Set
$36.00
P/N FK920
Lever Handle Set - Antonio
Ideal for Gates with a modern look, D Shaped gate handle style
Comes complete
1 x shaft
Long Screws
Finish Satin Chrome

$66.00 P/N FK255
Euro Key Barrel
70mm 5 Pin or 6 Pin Double keyed Cylinder with 2 x C4 Keys in Chrome plate, satin chrome plate and polished brass lacquered finishes Ideal length for the thickness of a gate.
Includes Mortice lock - Euro + Lockbox - Euro + Lever Handle set Antonio + Euro Key Barrel + Escutheons - P/N FK960
OR
Buy this Complete Mortise lock Pack Two Kit for $195.80 and save.

Need a Electric Striker for the above Kit

B
D

A Brief description how a Electric Striker works with a Mortise lock

Electric Gate Striker for A,B,C,D
Recess mounted with extended faceplates in failsafe or failsecure with 12VDC (400maA) wiring, Size 250mm height x 31mm wide
Any of the above is one price $95.00
for A,B,C,D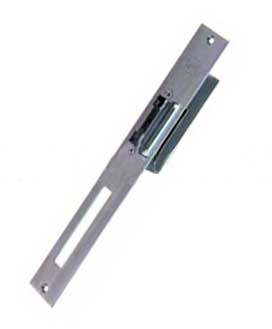 Escutheon
Satin Chrome finish
Part/No FK495
$34.50 pair



To install a striker into a post you must
have the Spring bolt (A) enter the striker not the Dead bolt (B).

The body of the Electric Striker needs to be out of the way of the Dead Bolt.

You only use the dead bolt if you are leaving the premises for holiday or taking a short break.

The ideal handle set should come with a spilt shaft this will alllow people who are inside the property to open the gate whilst the other handle on the outside (street side) to just turn freely
whithout the shaft and without opening the lock.

The Throw on the Spring lock is only 12mm so the gap between the gate and post should be no greater then 8mm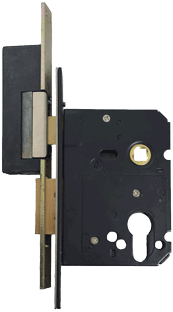 Bolt on
Lock

(A). Spring Bolt
(B). Dead
Bolt

Electric
Striker
fitted
into a
post
Mortise Lock
Fitted into a Gate Frame

Gate
Post
Gate Frame
Weld in Mortise lock set Pack Two