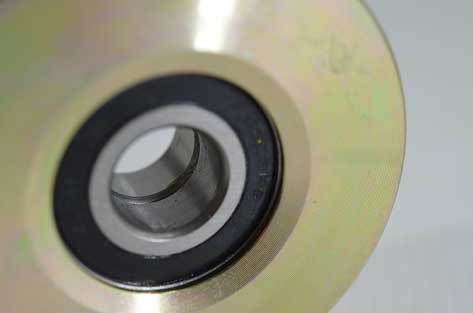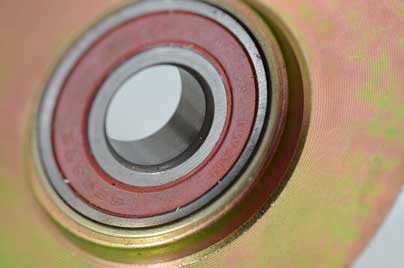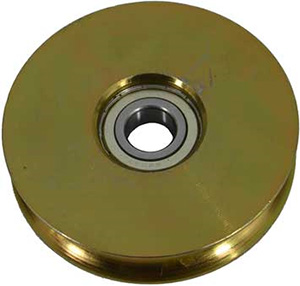 This is a double bearing wheel Bearings are placed side by side to give better stability and strength
This is a single bearing wheel, Only a single bearing is pressed into the wheel
To pick the difference between double bearing wheel and a single bearing wheel is hard especially when a saddle and bracket holder covers the bearing, there is a price difference double bearing wheels are more expensive and I would suggest a double bearing in every case,

Some wheel manufacturers fit Chinese bearings to cut cost, Even though china is getting better day by day but you have to go a long way to match the Japanese for quality for example the same specification bearing from china cost $0.80 and from Japan cost $4.00.

Most types of bearings used in Sliding gate wheels are sealed to prevent dust from destroying the bearing and provide a long life. We know in some casing the wheels are fitted to sliding gates before they are powder coated the oven to cure powder needs to reach 210 Deg C, leaving the wheel attached will only shorten the life of the operation of the wheel, the excepted life of a sliding gate wheel depends on the opening and closing of the gate, but a rule of thumb a sliding gate wheel needs to be replaced every 5-7 years.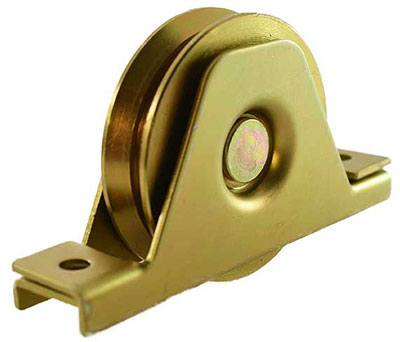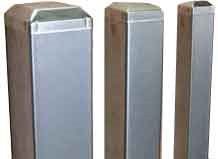 Steel
Post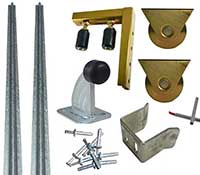 Sliding
Gate
Kits

Guide
Rollers
for Sliding
Gates
Sliding
Gate
Holder

How to check if double or single bearing wheel
Double / Single bearing sliding gate wheel
Which Sliding gate wheel should I choose ?