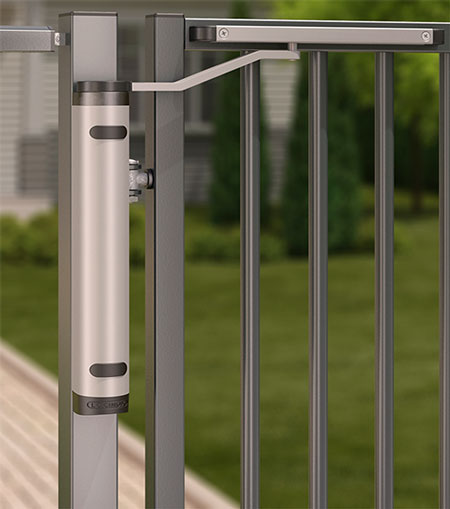 Ideal for
Universities
Tennis Clubs
Corporate Car Parks
Units sharing one Gate

[] Force, speed and final snap are easily adjustable after installation
[] Closing speed unaffected by temperature changes
[] Closing force over the full 180° opening angle
[] Specially developed for outdoor use: industrial quality
[] Ideal in combination with 90° hinges
[] Maximum opening angle: 180° (no "GATESTOP" needed)
[] Powdercoated aluminium casing
[] For left and right turning gates
[] For gates up to 150 kg (max 1,5 m wide)
[] Tested at 500.000 movements
[] Tested from -30 °C up to +70°C
[] Conform with Rospa regulations
These locinox gate closers work on the principle of a mechanical spring with a patented oil damping. Thanks to this oil damping the functioning of the gate closer will be the same through the year and during changing weather conditions. Closing speed and closing force are both adjustable and our gate closers can have a snap-close if you wish.
Verticloser with Rail
Part Number GC025
$689.00 plus Freight $25.00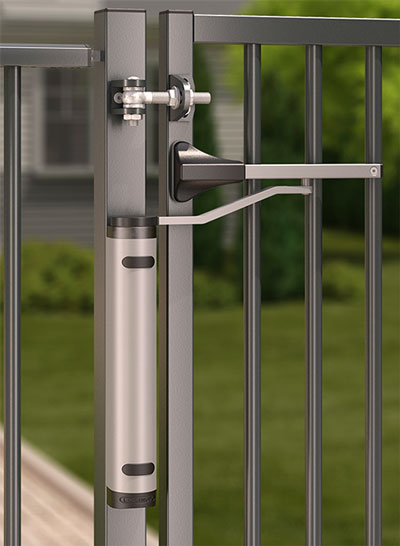 Gate
Hinges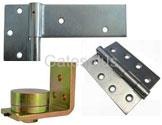 Gate
Locks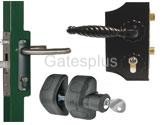 Mounting in line or above the hinge
Verticlose 2
The Verticlose is an industrial gate closer where force, speed and final snap are adjustable after installation. Developed for outdoor use and thus produced with rustproof materials. Ideal in combination with 90° hinges. By using the "RAIL" the forces of the gate closer are used to the full. Easy and robust installation by means of drilling templates and Quick-Fix. Due to the patented damping system the operation of the gate closer is unaffected by temperature changes.
Mounting below the hinge
Related Products
Force, Speed and Final snap are easily adjustable after installation.