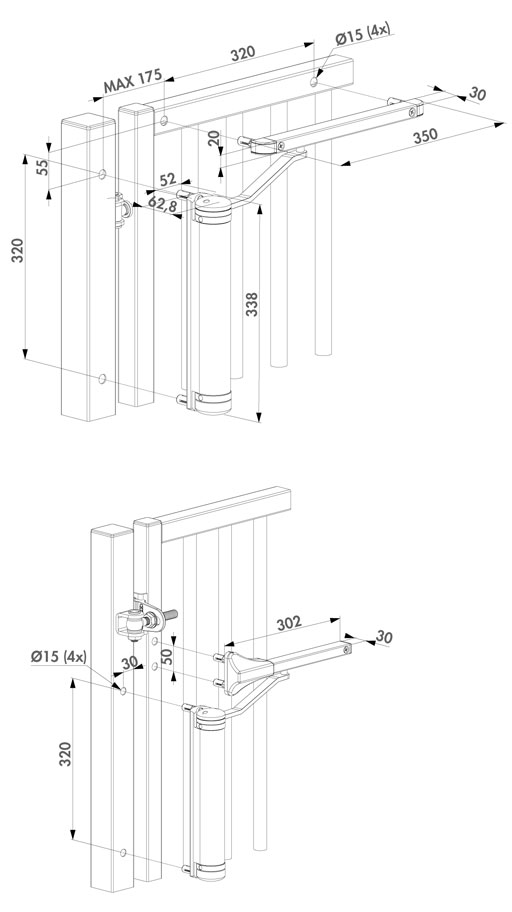 Ideal for
Universities
Tennis Clubs
Corporate Car Parks
Units sharing one Gate

Lion Gate Closer
Code GCHC222
$392.00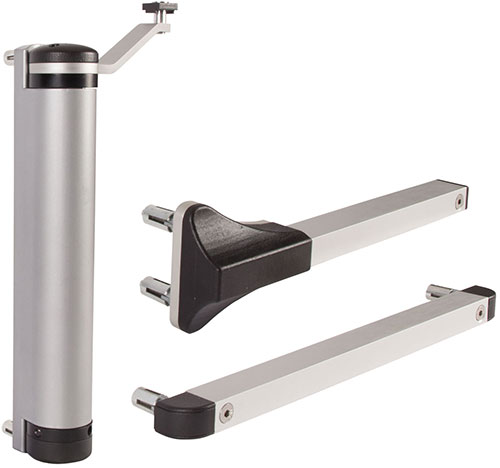 These Gate closers work on the principle of a mechanical spring with a patented oil damping. Thanks to this oil damping the functioning of the gate closer will be the same through the year and during changing weather conditions. Closing speed and closing force are both adjustable and our gate closers can have a snap-close if you wish.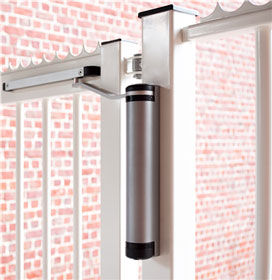 [] Suitable for any gate installation
[] For gates up to 75kg (max 1,1 m wide)
[] For left & right turning gates
[] Automatic 180° - closing with adjustabe closing speed and final snap
[] Tested at 500.000 movements
[] Tested from -30 °C up to +70°C
[] Easy & fast mounting: Quick-Fix
[] Closing speed unaffected by temperature changes
[] Compact & aesthetic design
[] Powdercoated aluminium casing
[] Adjustable force & closing speed
Gate
Hinges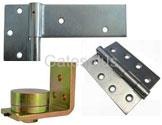 Mounting bar for any gate without horizontal support
Bolts onto the hoizontal bar on a gate.
Choice of two mounting
Bars