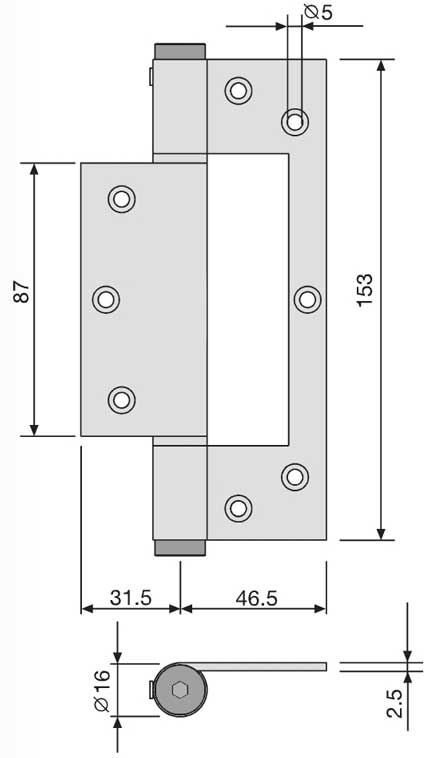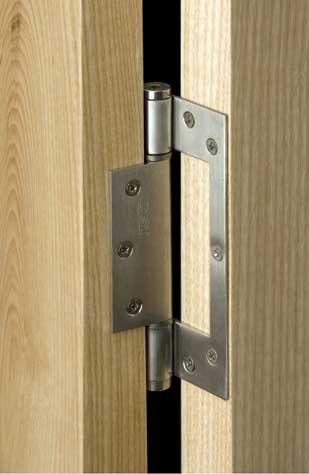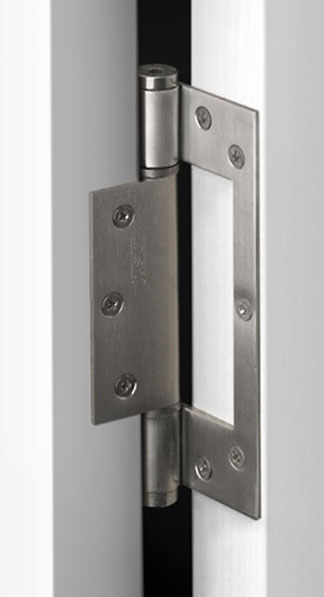 Interleaf Spring hinge for Aluminium
Stainless steel steel AISI 304-DIN 1.4301
recess or groove cut into the edge not required
$76.94 each HN890
Gate/Door Weight to carry

2 Hinges - 40 Kgs
3 Hinges - 60 Kgs
As a rule of thumb when fitting hinges to a door or gate allow 150mm in from each end.

If you require 3 Hinges..
Even though you might think your door and frame might be aligned a 1mm differance in the centre of the door/gate can make your Door/Gate hard to open and close commonly called "binding"
To over come binding place 2 hinges at the top and one on the bottom.
Self Closing Stainless Steel Interleaf Hinge
Self Closing Hinge - Single Action - Interleaf Hinge

Part Number HN890

Features..
No need to Rabbet on Door or Frames 2.5mm gap is all that is required.

-Automatically closes door.
-Stainless steel steel AISI 304-DIN 1.4301.
-To be installed directly, no need to lower frame or door.
-Spring resistance 500.000 cycles.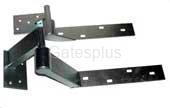 Gate
Hinges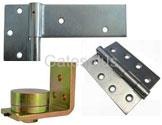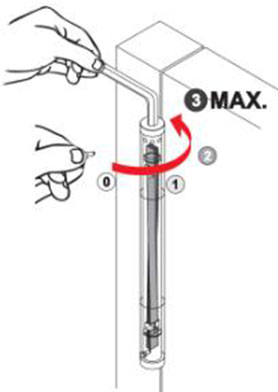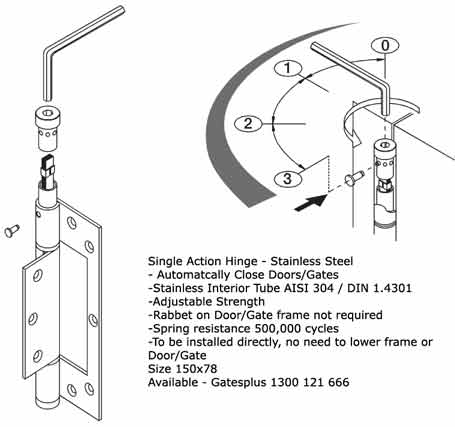 Gate
Locks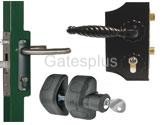 Pedestrian
Gate Closer