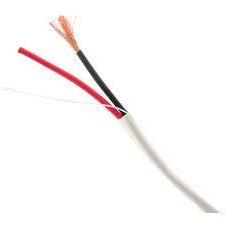 Code. ET355


Features:

1. Polarized/Retro-Reflective type photocell
What does this mean
2. Red infrared led element
3. Sensing range adjustable (optional)
4. IP-66 water proof
5. IP-66 water proof cable gland
6. PMMA upper casing, anti fog/dew/rains
7. Round shape reflector-Dia.: 80mm
8. Input volt.: AC/DC 12~250V
9. Twin colours Led indicator for beam alignment
10. Tamper switches included

Sensing Range up to 10 Meters


Safety Photo Beams for Gates
Used as a safety device. Protects by sensing person or vehicle in danger zones. Operate at a distance up to 15M. When infrared beam is broken it produces a detection signal to stop or reverse a gate. Used primarily with gate operators. Can be used in sets to protect all areas of entrapment

Just think of the unpleasant results of you driving your car through your gate, when it suddenly decides to close! With a photo cell, anything that breaks the beam will stop and reverse the gate. And when we say anything, we mean anything, people included! I rate this as a must have option for any gate.


Tip:
On most gate motors there is a special outlet for Photo Safety Beams on the control board.

"Normally Open" and "Normally Closed" are words that you'll come across when many accessories to gate motors.


"Normally Closed" Designation which states that the contacts of a switch or relay are closed or connected when at rest. When activated, the contacts open or separated.


Use "Normally Closed" when installing Photo Safety Beams! When someone passes through the inferred beam the circuit is broken.


"Normally Open": Designation which states that the contacts of a switch or relay are normally open or not connected. When activated the contacts close or become connected

Non Polarity means they are reversible.
When wiring photo cells to your gate you will require 4 wire cables: 2 for power, 1 to common (earth) and 1 for normally closed outlets on the control board.
Photo cells are designed for safety!
Applications:
1. Gate Automation
2. Overhead door
3. Swing gate
4. Sliding door
5. Perimeter Protection
6. Window Security Protection
7. Terrace
8. Warehouse
9. Parking lot
10. Entry Alert

How Polarized Sensors Work:The transmitted IR light that the sensor emits is polarized in a certain direction. When shiny objects pass in front of the transmitted beam, they reflect light into a polarized filter. Only light that matches the original polarization will pass into the receiver.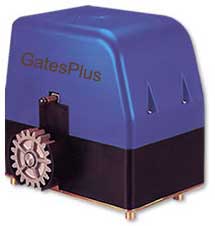 $118.00
Code ET355

Reflector Safety Beam
includes
1 x Send and receive Photo cell
1 x Reflector and Hood
Unlike other beams you only need to wire the sender no need to run wire under the driveway to the receiver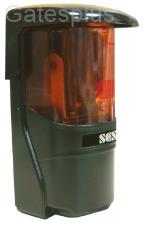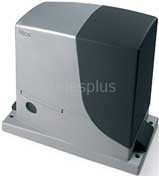 Sliding
Gate
Motor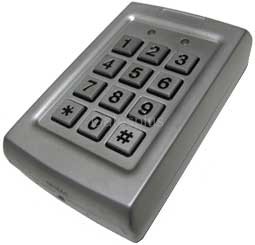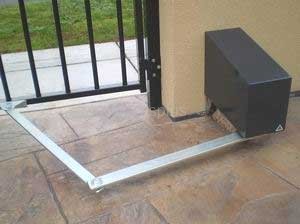 Pedestrian
Gate Closer