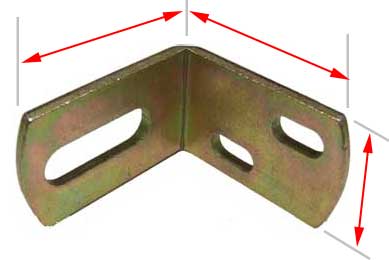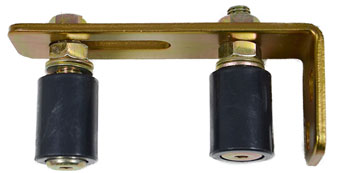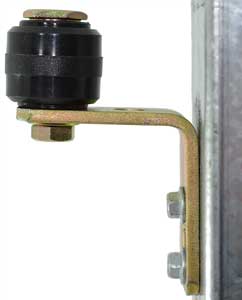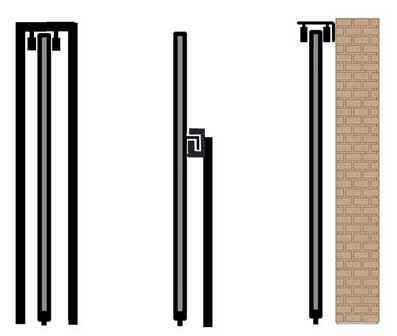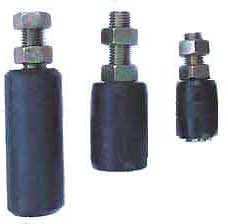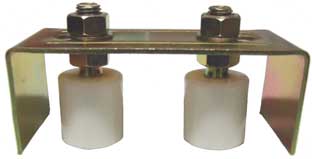 Roller
43mm Long
40mm Dia


Max 70mm
Min 30mm
Guide roller holder with 2 guide rollers
$ 32.90 P/N WH250
40mm
Dia
x
Length
200mm
$15.27
each
WH180
40mm
Dia
x
Length
150mm
$13.67
each


Part Number
WH175
40mm
Dia
x
Length
100mm
40mm
Dia
x
Length
60mm
30mm
x
Length
40mm
$7.85
each
P/N
WH125
$6.60
each
P/N
WH130
$8.95
each
P/N
WH170
Sliding Blocks
Made from polytetrafluoroethylene (PTFE)

This is the only way of handling a sliding gate on uneven ground, or when on an angle. This is ideal because the sliding block, while holding the sliding gate, will move up and down while sliding the gate.

I prefer to use this type of holder system holding the gate upright then using a bracket and 2 rollers.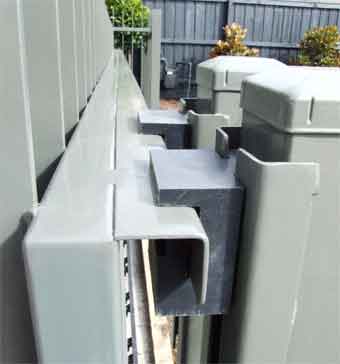 Slides
up
and
Down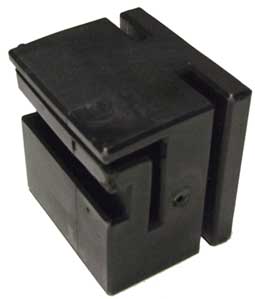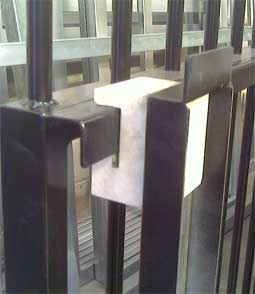 Guide Wheel Brackets - No Rollers
Guide wheel bracket
for 1 guide roller on each side of the Sliding gate
16mm slot

$5.85 P/N BK299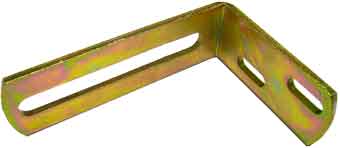 Guide wheel bracket
For 2 guide rollers, from one side of the sliding gate to the other
19mm Slot
Guide bracket with 2 Rollers
Adjustable rollers Zinc Plated


$21.00
P/N WH245
Guide Rollers for Sliding Gate
Adjustable rollers
Zinc Plated


$15.80
P/N WH226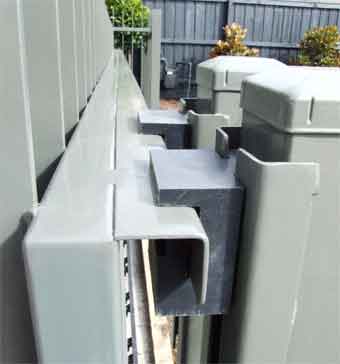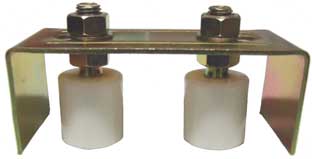 2 free standing posts with a cross member on top.

1 post with the guide roller, and it can be attached anywhere from the middle to the top.

Ideal if you are attaching
pickets to the front of the gate, you don't want to have rollers running over the timber pickets

A bracket attached to a pillar, a brick wall, or even an already existing post.

These are options you can have to guide your sliding gate from a Wall, Post or a pillar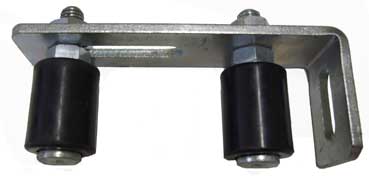 Option 1.
Option 2.
Option 3.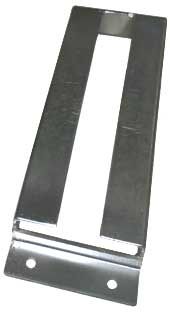 Sliding block holder
Simply attach to your post to allow the block to slide up and down, Made from Galvanized Steel

$25.90
P/N BK375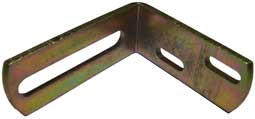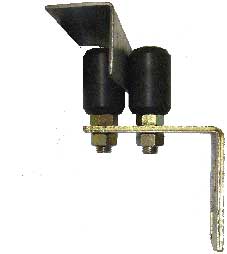 Option 4.
Option 5.
A bracket holding 2 x 40x60 rollers angle iron needs to be 50x50

A bracket each side
holding a roller in each bracket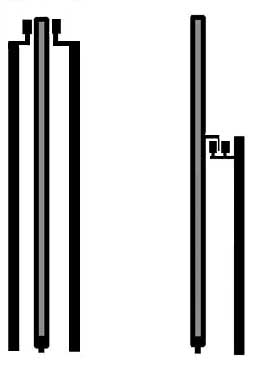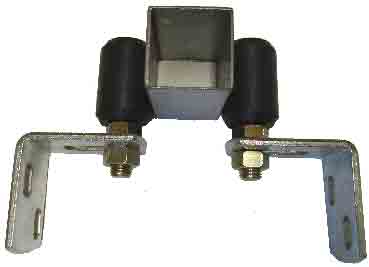 Guide wheel bracket
for 2 guide roller on each side of the guide rail (as shown below)
16mm slot

$6.55 P/N BK305
BK305
BK307
Bracket
BK305
Wheels
WH130
Wheels
WH130
Bracket
BK299
Bracket Set
WH226
End wall or post bracket guide rollers
bolts to the inside of a pillar or post
Comes complete with rollers

Designed to get the Sliding Gate very close to the wall




$6.90 P/N BK307

Black
$19.30 each
P/N - WH555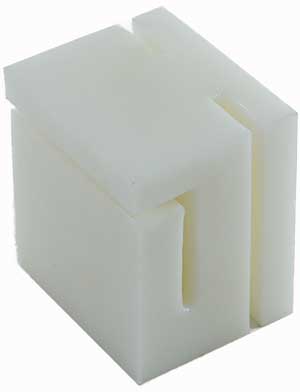 White
$19.30 each
P/N - WH556



40
mm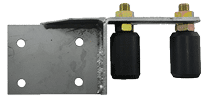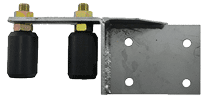 Left
P/N WH252
$69.00


Right
P/N WH254
$69.00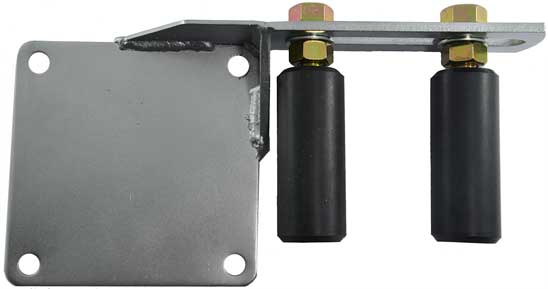 Left - P/N WH252
$69.00

Right - P/N WH254
$69.00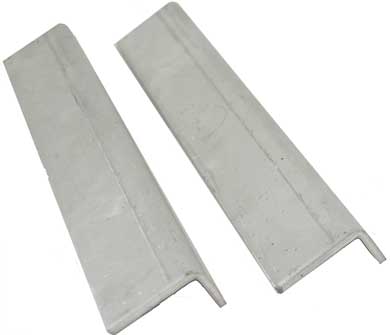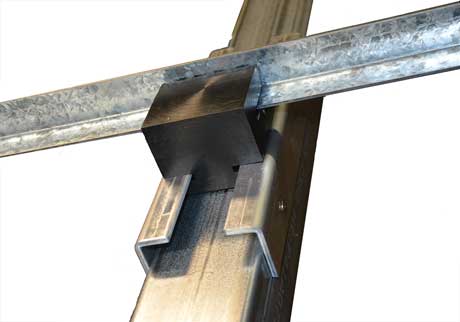 Sliding Gate Block holder rails (Aluminum) - Requires 75mm post just simply drill and attach each Aluminum strip to each side of the post,

Sliding Block Rails (2) Part Number BK370
Pair - $14.00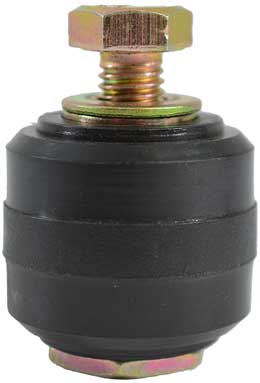 36mm Dia
x
32mm L
$8.80 @
P/N WH120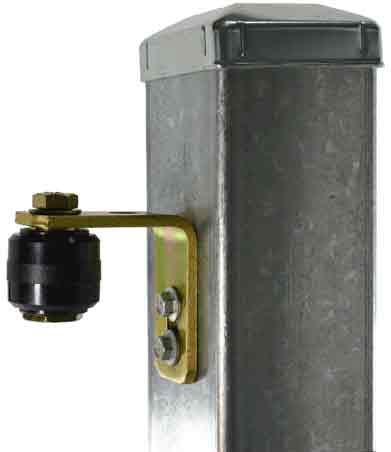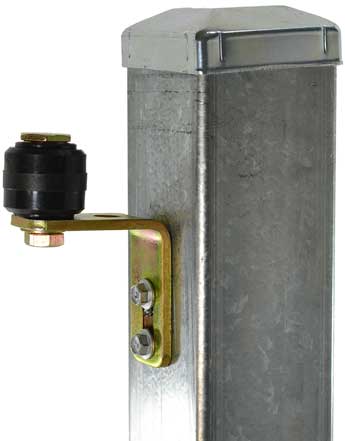 Versatile roller and bracket - This single roller bracket can used from the top or under the bracket to aid any sliding gate. Bracket 70x70mm the wheel passes the bracket by 6mm, Wheel Dimension 36 Dia x 32mm L


1 Roller and 1 Bracket $ 15.80 P/N WH220
Roller
36x32mm
2 Roller and 2 Bracket $ 28.60 P/N WH222

Roller can be placed top or bottom
40mm Dia
x
60mm L
$9.85
each
P/N
WH140

To fit the sliding block and holder allow 80mm between the post and the sliding gate

Max
80mm

60
mm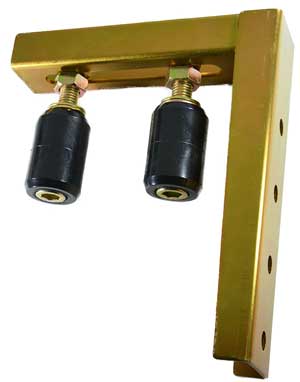 Max
75mm
Guide Rollers Holder for Sliding Gate inc 2 x 40x60 rollers
Adjustable rollers
Zinc Plated


$30.00
P/N WH288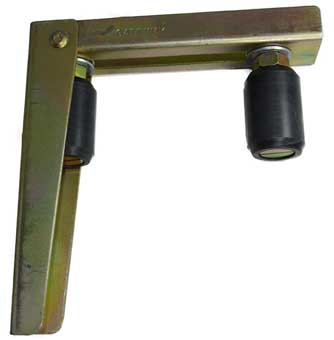 Guide Rollers Holder for Sliding Gate inc 2 x 40x60 rollers
Adjustable rollers
Zinc Plated

$36.00 P/N WH287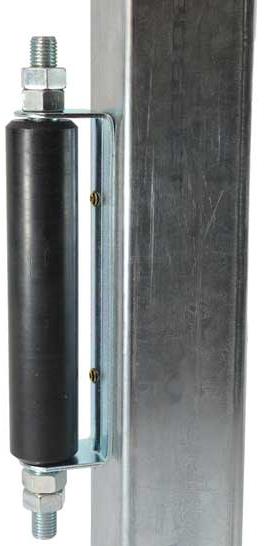 Guide Roller 195x40
with holding bracket

P/N WH 188

$ 25.65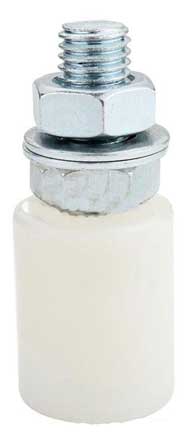 40mm
Dia
x
Length
250mm
$24.50
each
WH182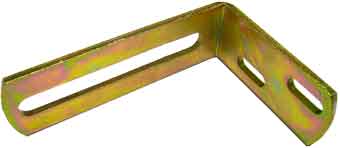 BK308
Guide wheel bracket
For 2 guide rollers, from one side of the sliding gate to the other
19mm Slot
$8.50 P/N BK308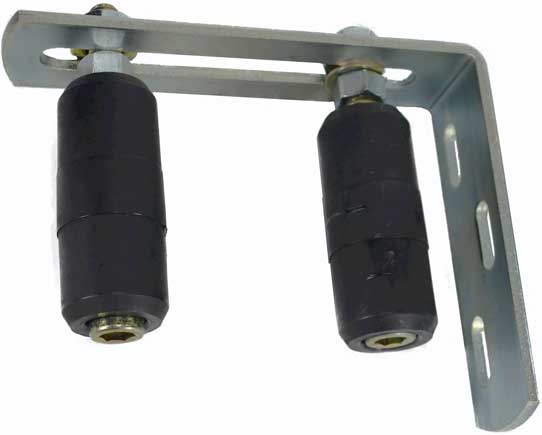 100
mm
Max
110 mm


Guide bracket with 2 Rollers
Adjustable rollers Zinc Plated


$28.80
P/N WH255

Roller and Brackets for Sliding gates

40
mm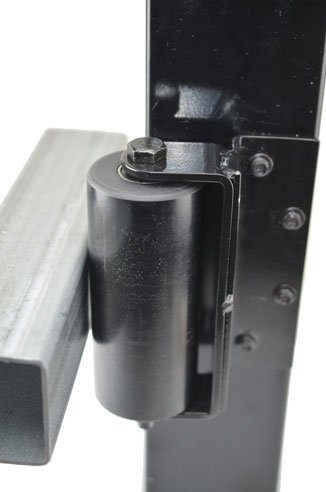 We Ship Australia wide
International buyers must apply for
shipping charges prior to purchasing
incorporating
TigerLink Hardware
We Ship
World-Wide
10 years on
still growing
Roller Guides for sliding gates

Keep ahead of the rest by subscribing to our newsletter
Click here to go there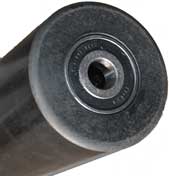 Guide Roller 155x65
with holding bracket

P/N WH 190

$ 36.57



Sealed bearing in both ends

Design to take
30 or 40mm
Angle Steel
Max 3mm thick