| | | |
| --- | --- | --- |
| CP010 | 7.9mm Flat Top Black | 0.8 - 2 mm |
| CP012 | 7.9mm Flat Top White | 0.8 - 2 mm |
| CP014 | 12.7mm Flat Top Black | 0.8 - 2 mm |
| CP016 | 12.7mm Flat Top White | 0.8 - 2 mm |
| CP125 | 16mm Flat Top Black | 0.8 - 2 mm |
| CP126 | 16mm Flat Top White | 0.8 - 2 mm |
| CP130 | 19mm Flat Top Black | 0.8 - 2 mm |
| CP132 | 19mm Flat Top White | 0.8 - 2 mm |
| CP018 | 25mm Flat Top White | 1 - 2 mm |
| CP020 | 28mm Flat Top Black | 1 - 2 mm |
| CP165 | 25mm Flat Top Black | 1 - 2 mm |
| CP036 | 28mm Flat Top White | 1 - 2 mm |
| CP038 | 30mm Flat Top Black | 1 - 2 mm |
| CP040 | 30mm Flat Top White | 1 - 2 mm |
| CP180 | 32mm Flat Top Black | 1 - 2 mm |
| CP022 | 35mm Flat Top Black | 1 - 2 mm |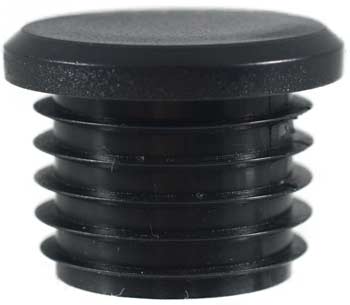 | | | |
| --- | --- | --- |
| PART NUMBER | SIZE | WALL THICKNESS |
| CP110 | 16mm Dome Top | 0.8 - 2 mm |
| CP120 | 18mm DomeTop | 0.8 - 2 mm |
| CP155 | 25mm Dome Top | 1 - 3 mm |
| | | |
| --- | --- | --- |
| PART NUMBER | SIZE | WALL THICKNESS |
| CP104 | 10 mm Flat Top | 0.8 - 1.5 mm |
| CP106 | 13 mm Flat Top | 0.8 - 2 mm |
| CP108 | 15 mm Flat Top | 0.8 - 2 mm |
| CP115 | 16 mm Flat Top | 0.8 - 2 mm |
| CP109 | 18 mm Flat Top | 0.8 - 2.5 mm |
| CP111 | 18 mm Flat Top | 2.5 - 3.5 mm |
| CP112 | 19 mm Flat Top | 0.8 - 2.5 mm |
| CP127 | 20mm Flat Top | 0.8 - 2.5 mm |
| CP129 | 22mmFlat Top | 1.8 - 3.5 mm |
| CP140 | 25mm Flat Top | 1 - 3 mm |
| CP160 | 30mm Flat Top | 0.8 - 2.5 mm |
| CP178 | 32mm Flat Top | 0.8 - 2.5 mm |
| CP179 | 32mm Flat Top | 2.5 - 5 mm |
| CP182 | 34mm Flat Top | 3.5 - 4 mm |
| CP183 | 35mm Flat Top | 1 - 3 mm |
| CP184 | 38mm Flat Top | 1 - 3.5 mm |
| CP185 | 40mm Flat Top | 1 - 3 mm |
| CP186 | 42mm Flat Top | 0.8 - 3 mm |
| CP187 | 42mm Flat Top | 3 - 5 mm |
| CP188 | 50mm Flat Top | 1 - 2.5 mm |
| CP191 | 50mm Flat Top | 2.5-4.5 mm |
| CP189 | 55mm Flat Top | 1 - 3 mm |
| CP190 | 60mm Flat Top | 1.5 - 3 mm |
| CP194 | 76mm Flat Top | 1.6 - 4 mm |
| CP195 | 80mm Flat Top | 1.6 - 4 mm |
| CP198 | 100mm Flat Top | 2.4 - 5 mm |
| | | |
| --- | --- | --- |
| PART NUMBER | SIZE | WALL THICKNESS |
| CP113 | 18 mm Dome | 0.8 - 1.5 mm |
| CP158 | 25mm Dome | 1 - 3 mm |
These plastic square caps are used to protect the ends of round tubing.

Plastic end caps are designed to be knocked into round tubes or pipes leaving the head flush with the outside of the tube, the ridges or fins on the sides of the plastic end caps hold them secure.


Material: They made from PE Polyethylene which is strong and very robust and will last for years, suitable for replacing chair or table feet, installing into gates or fence post caps or capping round aluminum, plastic or steel tubes or pipes.

Round Plastic Flat Top Black
Round Plastic Dome Top Caps
Long Neck Round Plastic Caps for Galvanized Pipe



CP206
32 mm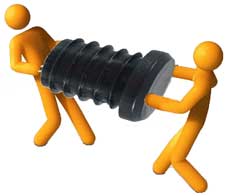 All Sizes of Round Plastic End Caps
For the first time we can offer a plastic round caps to suit round galvanized pipe the differences is the long neck and they stay in hard to get out.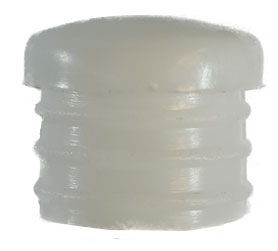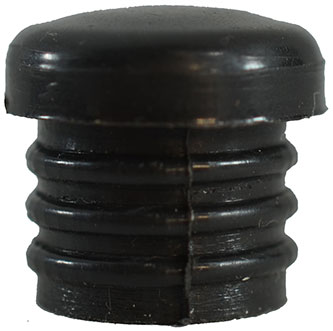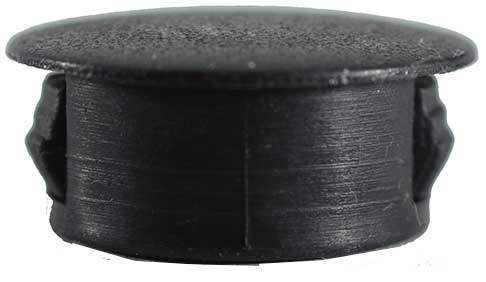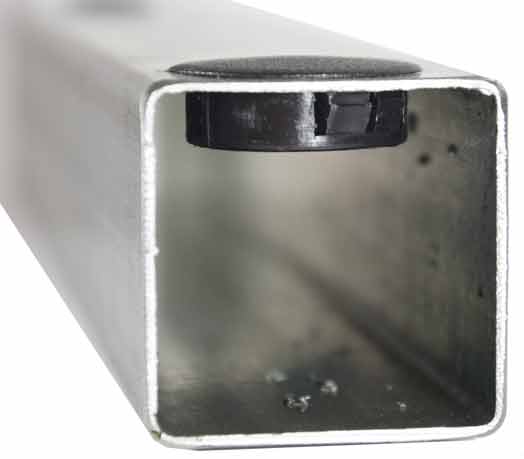 Cap Hole Plugs are designed to finish and seal any hole in post not required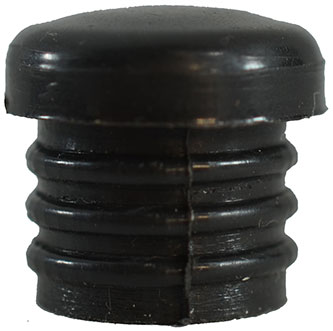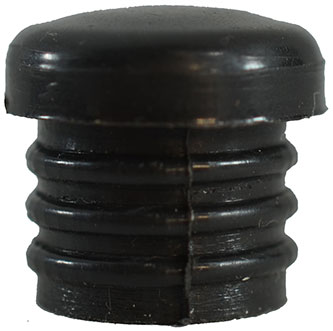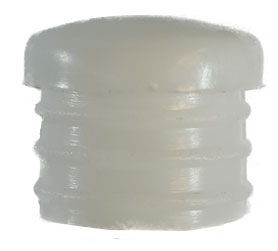 NEW Product
Range
The long necks are designed for inserting inside the end of pipe where before the short necks if not secured fell out.
If you require a Free sample of our caps please email or call us 1300 121 666
*conditions apply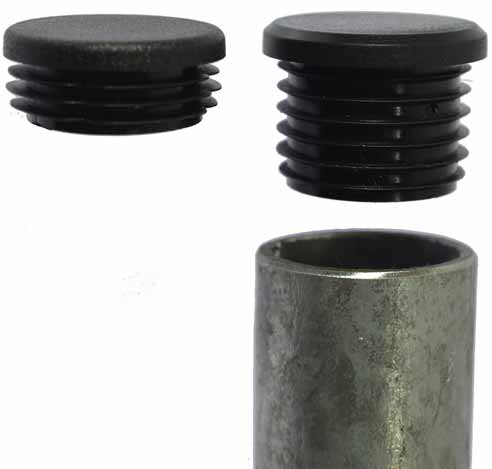 NEW Product Round Plastic Caps Hole Plug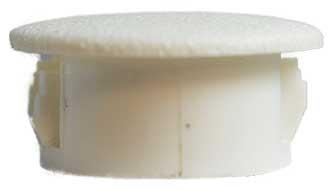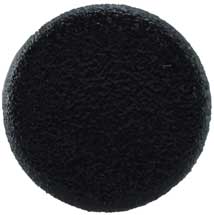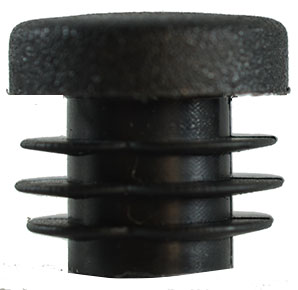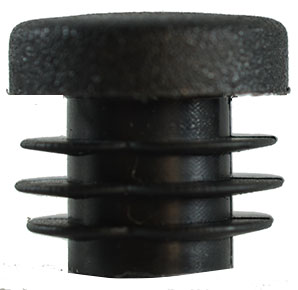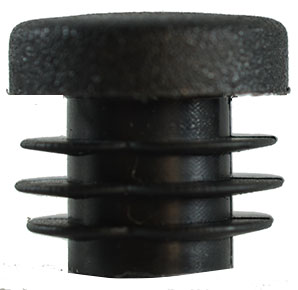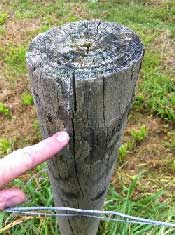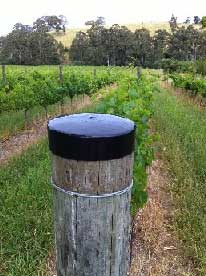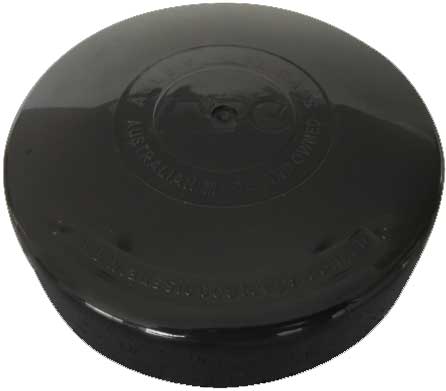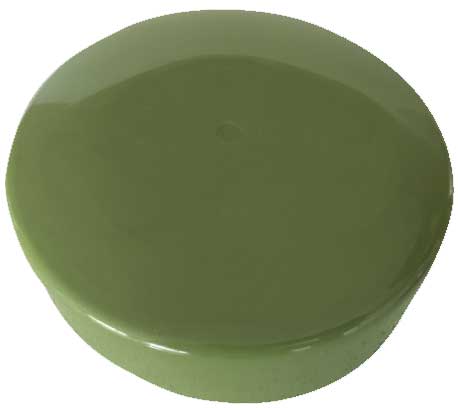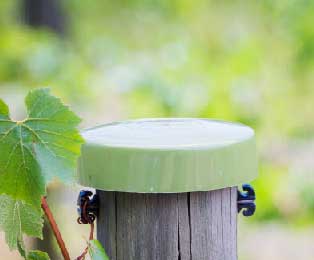 Our caps come in a range of sizes
Our caps come in Green, Black and White
Made from durable Polyethylene
They are UV protected
Made from 10% recycled plastic
Protect children and livestock from sharp edges
Give better visibility to a post eg, bollards/gates
Are visually pleasing and compliment your post
Are proudly AUSTRALIAN Made and Owned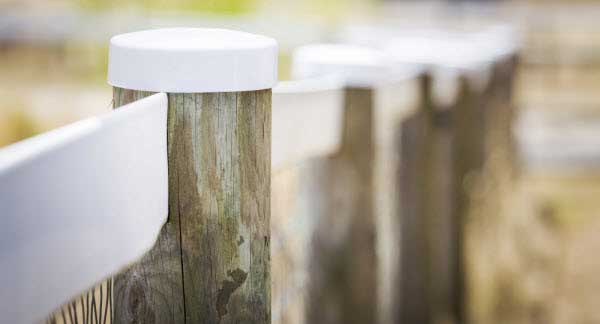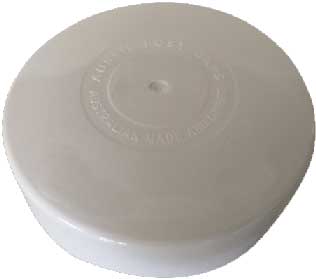 Protect your post with a Plastic UV protected cap, simply nail or screw in the centre to hold the cap secure to the post protect your investment
Plastic Caps for round timber post
Midnight Black Caps
To fit post 152mm diameter
P/N CP142 $2.95
These caps are made from Polyethylene, UV protected & made from 10% recycled plastic. They are domed in shape to allow water to run off and have a fixing point located in the middle of the cap.
Vine Green Caps
To fit post 152mm diameter
P/N CP146 $2.95
Cloud White Caps
To fit post 152mm diameter
P/N CP144 $2.95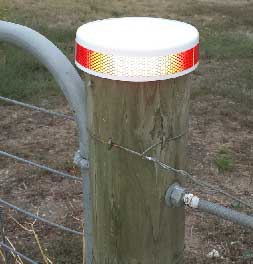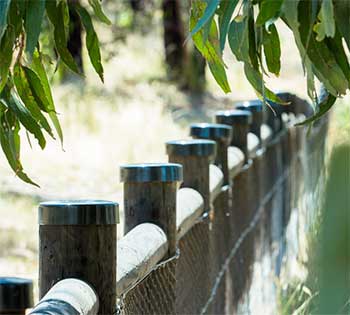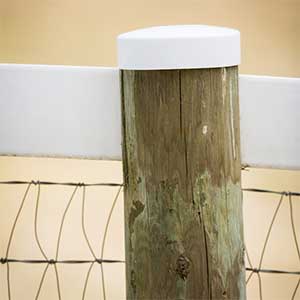 In Vineyards label them - Chardonnay this row
Find the gate in the dark with reflector tape around the cap


We Ship Australia wide
International buyers must apply for
shipping charges prior to purchasing
incorporating
TigerLink Hardware
We Ship
World-Wide
12 years on
still growing
Round Plastic End Caps and Plugs
Click on the Part No
to See specification






Click on the Part No
to See specification