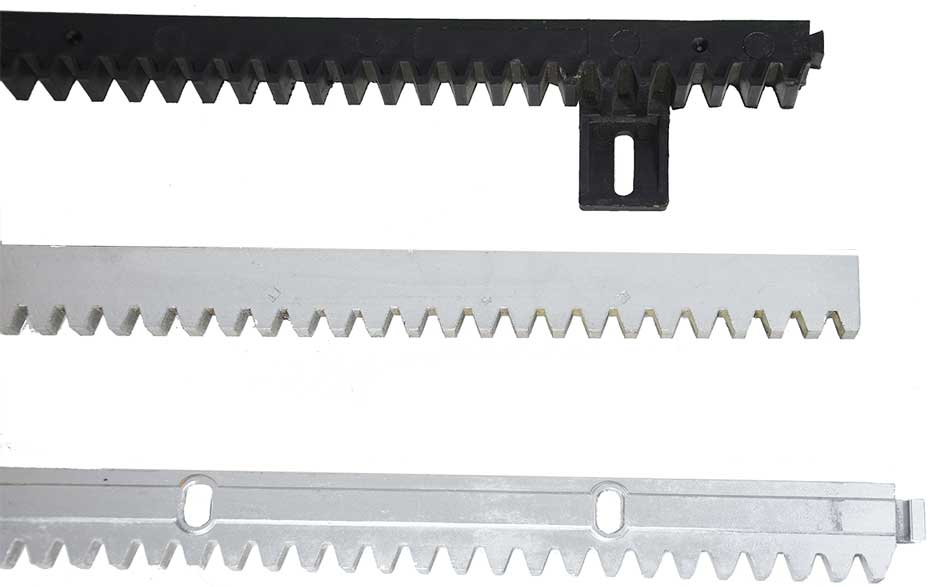 Nylon with steel core
each length - 1000mm

Steel Core
RT580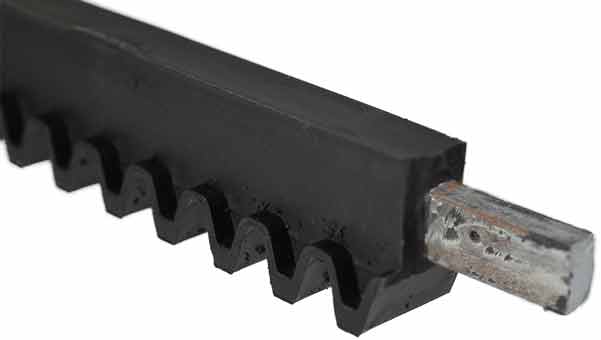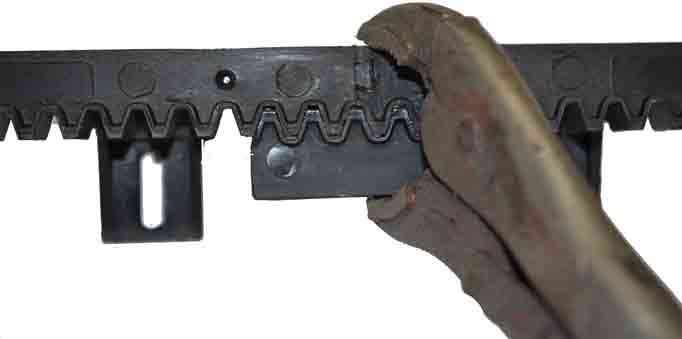 Solid Steel Racking


RT586
Aluminum Racking
Length - 465mm


RT582
All of our Nylon Racking has a solid steel Core fused inside to add strength

Each length of Rack has a locking tongue at each end.
We supply a short piece rack that helps with
joining, if the join is out by 1mm the wheel cog
on the gate motor will always find it hard to travel on this section of this join and will effect the performance of the gate.
Slip the racking together and use the short section as shown this makes the join true so the cog on the motor will run true.

Take the time to make sure the racking is joined correctly.
Why Nylon racking - Nylon racking helps to reduce any noise Metal to Metal is always noisey and nylon helps to reduce the noise.
Steel rack should be used on all gates exceeding 800kg or where a large slope is present, as it will provide a more positive mesh with drive pinion and will also provide a longer service life for both the rack and your motor
Steel Racking - Requires Welding
Aluminum Racking - comes in 465mm lengths
Nylon Racking - Most popular used
Most Sliding Gate Motor are supplied with Nylon Racking
It helps to reduce noise unlike steel and Aluminum racking
3 Types of Racking for sliding gates

Nylon - Aluminum - Steel


We Ship Australia wide
International buyers must apply for
shipping charges prior to purchasing
incorporating
TigerLink Hardware
We Ship
World-Wide
10 years on
still growing
Racking for Sliding gates