We Ship Australia wide
International buyers must apply for
shipping charges prior to purchasing
Enter here


Sliding gate wheels and Track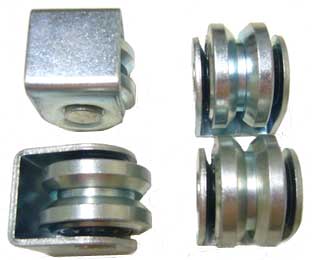 Gate wheels - V Groove track
Designed to be guided by an iron angle track.
Bearing on both sides of the wheels.
wheel weight=0.27kg

Wheel Dia 43mm

$15.90 each P/N WH465
Sliding Gate Wheel 100 Dia Class A $27.35 P/N WH405
Rated to carry 300kgs
wheel weight=1.20kg
Gate wheels - V Groove track
Designed to be guided by an iron angle track.
Bearing on both sides of the wheels.
Attaching Holes 10mm - Pitch centers 50mm
weight 0.940kg each
wheel weight=0.94kg

Wheel Dia 68mm

$17.22each P/N WH475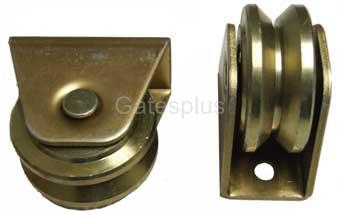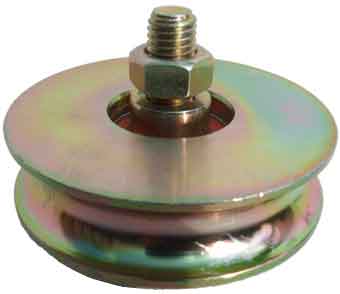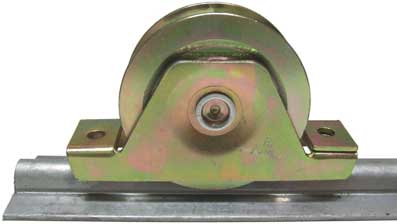 37mm
bottom of track to the bottom of the gate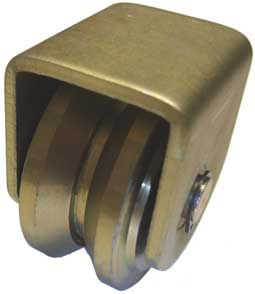 Gate wheels - V Groove track
Designed to be guided by an iron angle track.
Bearing on both sides of the wheels.
wheel weight=0.63kg

Wheel Dia 58mm

$16.88 each P/N WH472







48mm
height

66mm
height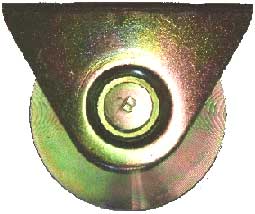 Sliding Gate Wheel 118 Dia Class A $68.05 P/N WH408
Rated to carry 400kgs
Double Bearings both sides
wheel weight=2.54kg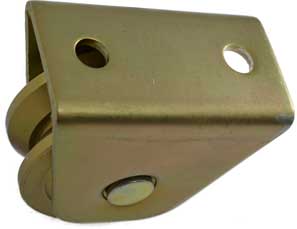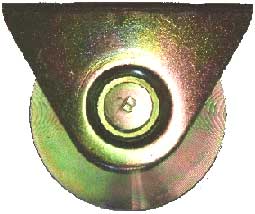 Sliding Gate Wheel 90 Dia
$ 20.15 P/N WH392
Chinese bearings
Rated to Carry 300kgs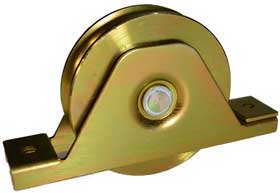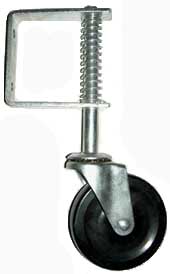 Jockey wheel for gates
Ideal for a quick fix to those sagging gates, but only for gates up to 57Kgs

Simply attach it behind the gate and attach the wheel using wood or Tek screws, for metal.

$29.20
P/N WH700
Shipping anywhere in Australia - $10

Galvanized Mounting Bracket
Spring loaded self leveler with
compression up to 0.40mm
Load capacity: 57Kg



We also build custom made jockey wheels and prices range from $120 to $320, for heavy gates.

Track fasteners - Zipfix
Above ground track fasteners simply drill through concrete. Hit the nail forcefully with a hammer and the track is in place. Only 19c each.
P/N FS740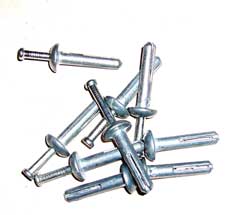 Above ground Track comes in 3 Meter lenghts


Proudly Australian Made

Sliding Gate Wheel 80 Dia
$18.40 P/N WH374
Chinese Bearings
Rated to carry 180kg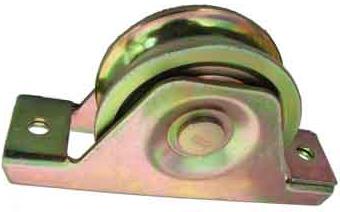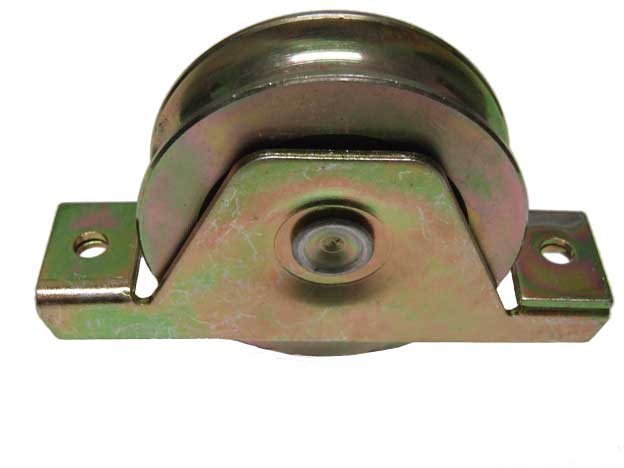 Sliding Gate Wheel 90 Dia Class B
$20.15 P/N WH385
Chinese bearings
Rated to carry 220kgs


40mm
Travel




Moving your mouse over the picture will show the direction the wheel moves when the gate is opening and closing.

If you require Track fasteners Zipfix there is 6 holes per Meter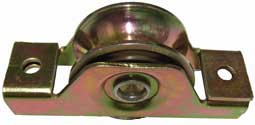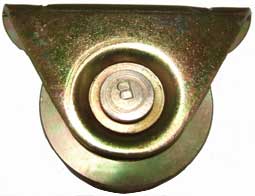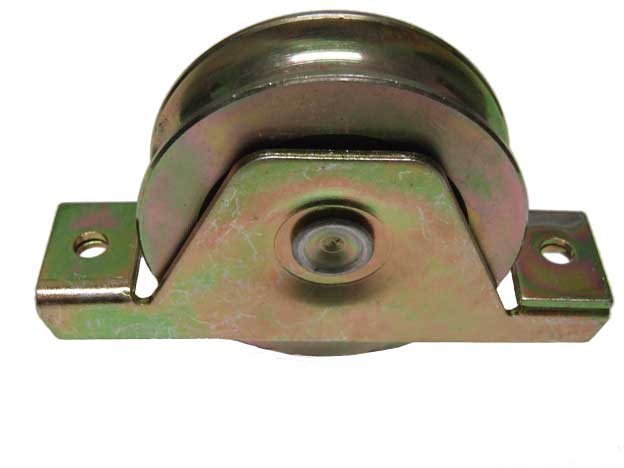 Sliding Gate Wheel 90 Dia Class A $ 25.35 P/N WH390
Japanese bearings
Rated to Carry 300kgs

Sliding Gate Wheel 60 Dia
$16.80 P/N WH366
Chinese Bearings
Rated to carry 170kg
Sliding Gate Wheel 60 Dia
$16.80 P/N WH368
Chinese Bearings
Rated to carry 170kg
Sliding Gate Wheel 80 Dia
$18.40 P/N WH376
Chinese Bearings
Rated to carry 190kg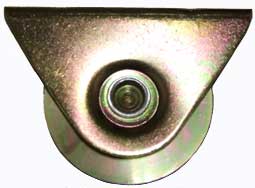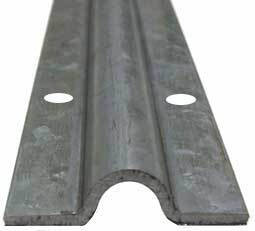 56mm

20mm

15mm
3mm


3 mtrs Lenghts with joiners

280mm
without compression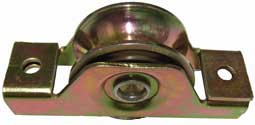 Sliding Gate Wheel 60 Dia class A
$19.80 P/N WH367
Japanese Bearings
Rated to carry 170kg
Sliding Gate Wheel 90 Dia Class A $ 25.35 P/N WH393
Japanese bearings
Rated to Carry 300kgs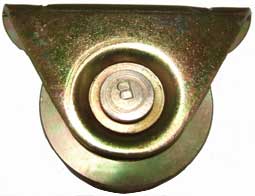 Sliding Gate Wheel 60 Dia class A
$19.80 P/N WH369
Japanese Bearings
Rated to carry 170kg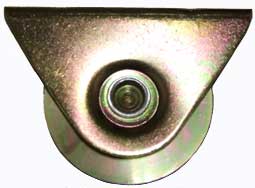 Sliding Gate Wheel 80 Dia class A
$22.40 P/N WH377
Japanese Bearings
Rated to carry 190kg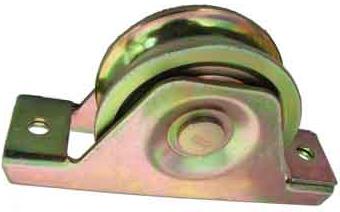 Sliding Gate Wheel 80 Dia class A
$22.40 P/N WH375
Japanese Bearings
Rated to carry 190kg