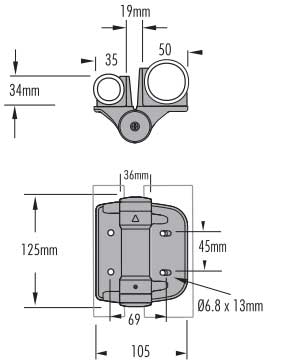 Round Post Gates and Round Post
Self Closing hinges upto 60kg

Self Closing Hinges for Round Post Application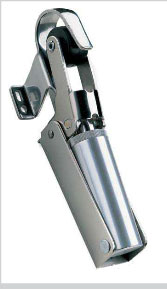 To Help your Gate or Door from Slamming close try this easy to install product
Self Closing hinges for Round Post -
Post 48-50 & 73 -
Gate 35 and 41mm
upto - 60 Kgs
$89.47 Pair P/N HN735
The TCHDRND2-MK2 model fits
POST 50mm and 73mm post diameters,
and
GATE frames of 50mm.


All Hinges can be used on Left or Right side
$89.47 Pair P/N HN736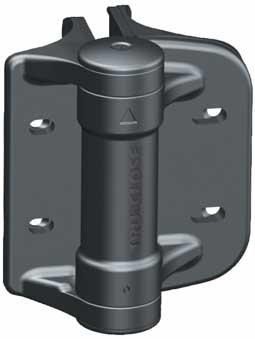 Mini-Multi Adjust, self-closing gate
hinges for round post & gate frames


TruClose Mini-Multi - Round
• For round gate frame and fence post
• Adjustable vertically & horizontally
• Adjustable self-closing tension
• Alignment legs for added strength and ease of installation
• Super-strong polymer construction and stainless steel components means no rust or corrosion
• Unique D&D-patented adjustment

TCAMA2RND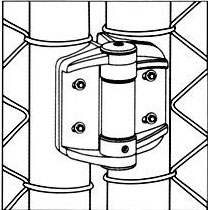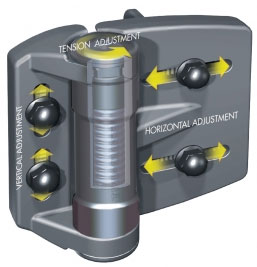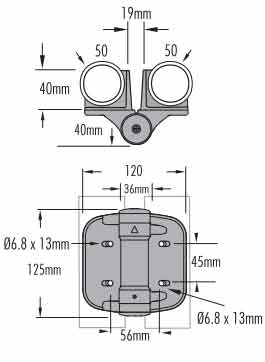 TruClose Heavy-Duty hinges deliver dependable reliability for child safety gates and general-purpose gates around homes and yards, as well as for high-traffic gates. These hinges are ideal for retrofitting to existing gates as they will fit to gates gate gaps ranging from 6-25mm.
Each pair of hinges includes shims/adaptors to fit different post and gate diameters. D&D Technologies has been a leader in there field when it comes to round post self closing hinges.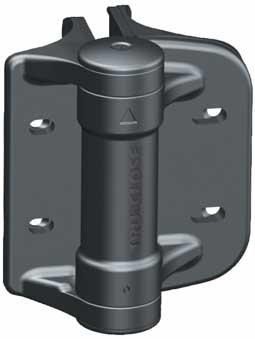 Self Closing hinges for Round Post -
Post 50 & 73
Gate 50mm
upto - 60 Kgs
Self Closing hinges for Round Post
upto - 25 Kgs
The TCHDRND1-MK2 model fits
POST 48-50mm, 60mm and 70mm
post diameters,
and
GATE frames of 35mm and 41mm.


All Hinges can be used on Left or Right side
Post
48-50
and 73mm

Gate
35mm and 41mm
Post
50mm
and 73mm

Gate
50mm

$77.43 Pair P/N HN705

Safety Cap for
HN735
$5.95
each P/N CP840

Safety Cap for
HN736
$5.95
each P/N CP840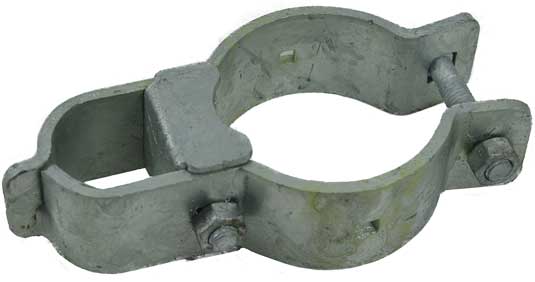 Two piece Round pipe hinge for spring closer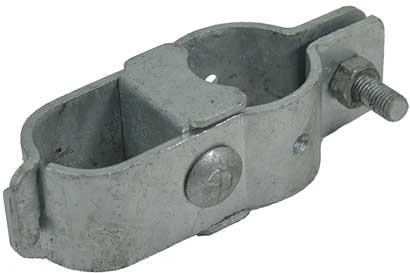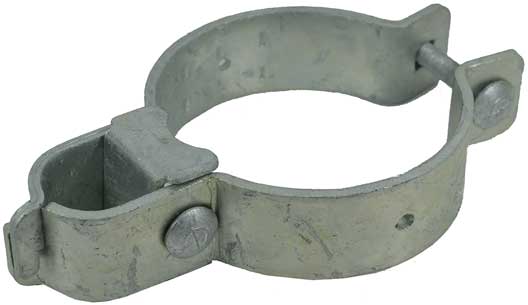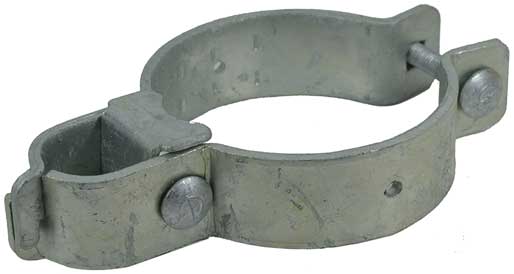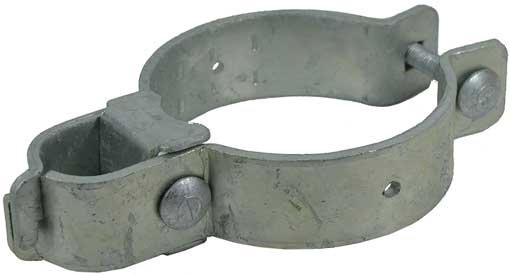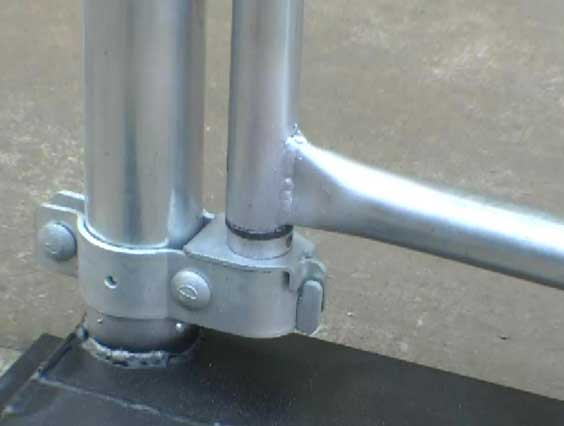 Spring closer for 25NB extra light round pipe

HN815
Two part Hinge
25nb - 40nb mm
HN050
Two part Hinge
25nb - 50nb mm
HN054
Two part Hinge
25nb - 65nb mm
HN058
Two part Hinge
25nb - 80nb mm
HN062
Two part Hinge
25nb - 100nb mm
HN068
To make this round pipe
self closing work you need.
.

2 Items. Spring closer and 2 Piece hinges


Spring Closer

plus 2 x any Two of the same pipe hinge

One for the top to hold the gate as it swings and the other for the bottom to house the spring closer

NOTE......
This Self Closing hinge for round pipe
only works in 25NB light pipe

25NB = is the inside measurement of the pipe the wall thickness of the pipe might vary between 1 - 5mm these self closing hinge will accommodate them

In this image we are using 50NB mm post to 25NB mm gate

Spring Closer for 25NB Extra light round Pipe Gate
NB stands for Nominal Bore (internal diameter of a pipe/fitting)

Round pipe is mainly used in the water and gas industry and the inside measurement is important to this industry.

With steel industry all steel is measured on the outside whilst the wall thickness changes it never alters the outside measurement unlike the water and gas industry where the inside measurement stays the same but the wall thickness changes so does the outside measurement. I hope this makes sense.

The unique UV stabilized self lubricating poly bush makes for a smooth long life gate operation. The bush eliminates the metal to metal contact between the gate frame and the gudgeon, minimizing friction, and its ribbed exterior on the bush provides a positive non-slip fit inside the gate frame stile to ensure the only movement is between the gudgeon pin and the hinge bush.


We Ship Australia wide
International buyers must apply for
shipping charges prior to purchasing
incorporating
TigerLink Hardware
We Ship
World-Wide
10 years on
still growing
Self Closing Hinges for Round Post