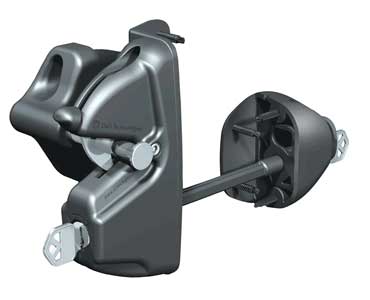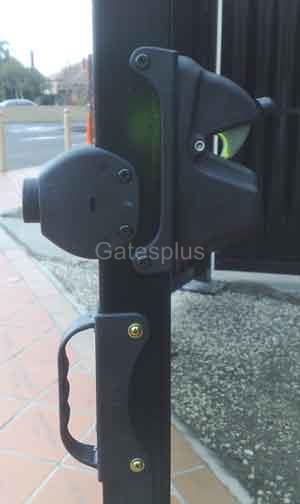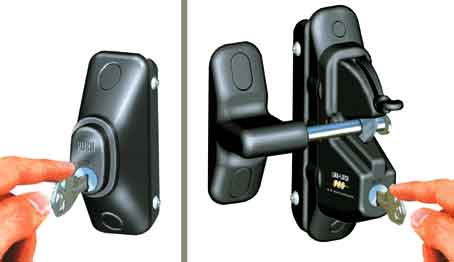 You need to drill one main hole through the post Wood or steel to connect the two units for full functionality
This lock will lock and unlock the whole unit from both sides.
This is my preferred Gate lock in most cases.

Keyed different means is it opened by its own unique key that does not open any other lock. But if you want to buy more then one lokk latch deluxe then Keyed Alike is a better solution.


Lokk Latch Deluxe - Keyed Different
$79.80
P/N FK425
Lokk Latch Deluxe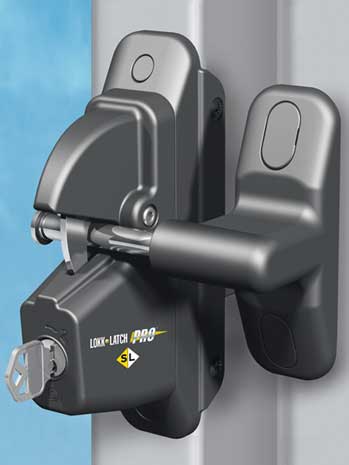 Lokk Latch Pro - Self Locking

This lock is commercial strength - ideal for apartments, commercial and other security application.
This lock will self lock and requires a key to open

$130.57
P/N FK426
No drilling the push rod runs from back to front on the side.
Note.. Locking the push button does not unlock the main latch on the opposite side

$65.56 P/N FK420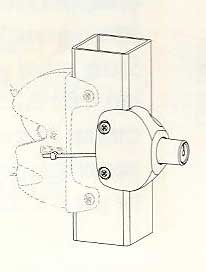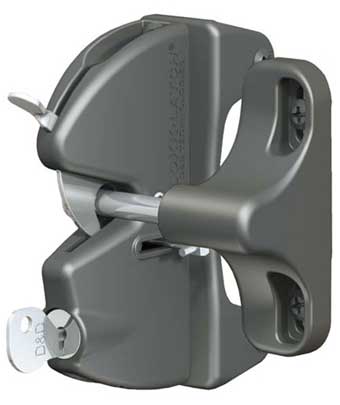 Lokk Latch Series 2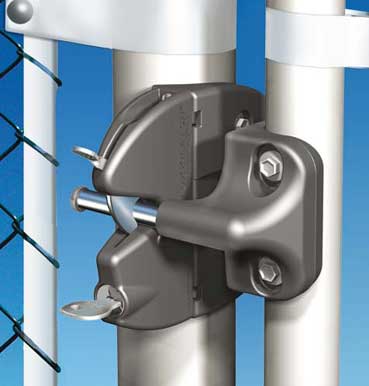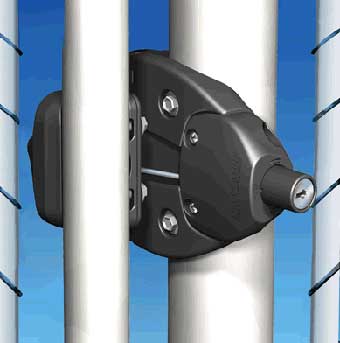 Round post latch
This lock works on gate with gaps of up to 50mm
Fits
Fence posts from 48 - 50 - 60 and 73mm
Gate frame from 35 and 41

$88.00 P/N FK428
Lokk Latch round post latch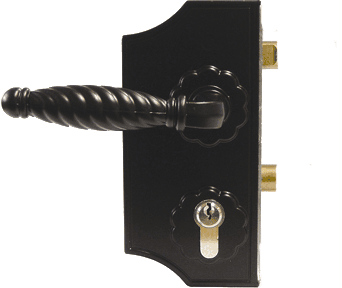 Locinox Locks
Lakq Lock H2
Ideal for Ornamental Gates or Wrought Iron Gates

Aluminium lockbox powdercoated in Matt black. Stainless steel internals
Left or right
Throw of 20mm one key turn
Colour Black only
$193.11 P/N FK445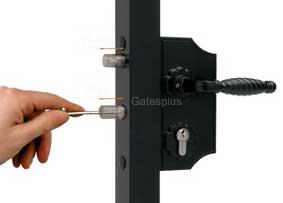 20mm
20mm


Lokk Latch Deluxe
Fitted here on a Driveway double gate - Handle is an extra item $8.86 P/N FK222




Now Available any number of Lokk Latch Deluxe with the same key lock only $93.00 each
Part Number FK430 - $94.00 each

Lokk Latch Deluxe - Keyed Alike
Gatesplus supplies locks for Sliding gates, swing gates ranging from the basic gate lock to the Ornamental or Wrought Iron Gates, they can be keyed and if requiring more then one lock we can supply keyed alike,




150mm
Max

FK436 Keyed Different $88.00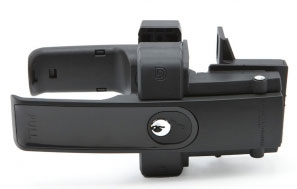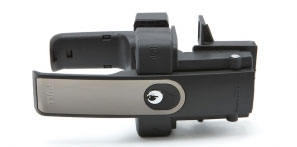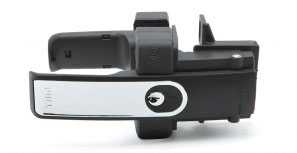 Black Handle Trim Model
Brushed Chrome Handle Trim Model
Lock and unlock from Both Sides
FK437 Keyed Aliked $108.00
FK434 Keyed Different $88.00
FK435 Keyed Aliked $108.00
Chrome Handle Trim Model
FK438 Keyed Different $88.00
FK439 Keyed Aliked $108.00

LOKKLatch Magnetic - A Gate Lock for Timber or Steel
Gate Locks with Keys
Fitting jig is included
lockable on both sides



We Ship Australia wide
International buyers must apply for
shipping charges prior to purchasing
incorporating
TigerLink Hardware
We Ship
World-Wide
10 years on
still growing
Pedestrian gate locks