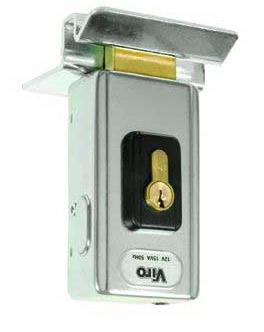 They Work Up side down
Vertical
Horizontal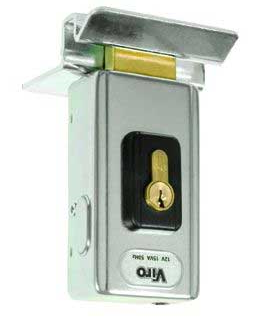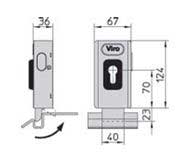 When the gate is clicked to open the power to the solenoid lifts the tongue but requires force to reset it manually or by the closing of the gate - it's not recommended for hallway doors - Idea for swing gates.
Electronic Gate latch


$180.00

A MUST for added security on any automated single and dual swing gates. This lock system works in conjunction with the gate operator system Control Board to lock and unlock automatically. Recommended for gates over (2.4m) long, or any gates in high wind areas. Comes with a keyed manual release.


Each lock comes with a latch plate that can be mounted Vertical or Horizontal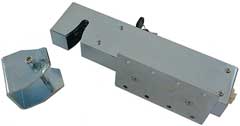 Related Product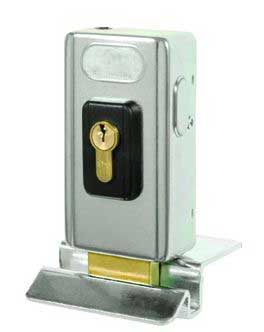 Installation: vertical or horizontal.
Backset: 70 mm.
Functions:
-service (standard): the lock opens with the electric impulse and only resets once the door/gate has been opened and then closed. It is therefore suitable for use with doorclosers and/or all types of automation systems.
-security (selected by manually removing an internal part): the lock opens only when electric impulse and manual or automatic pressure are applied simultaneously. It is therefore not advisable to use it with a doorcloser and/or unsuitable automation systems.
Double replaceable coil: which distributes the load uniformly and ensures a long working life.
Voltage:
standard 12VDC or 24VDC from the Control board on the gate motor

Case: one-piece galvanized steel.
Cover: galvanized steel.
Rotating deadbolt: solid brass.
Floor striker: galvanized steel, to be cemented to the ground or welded to the lower frame of the gate.
Supplied with: galvanized steel floor striker
for horizontal installation
Packaging: single box.




We Ship Australia wide
International buyers must apply for
shipping charges prior to purchasing



Works from your Gate Opener

We Ship World-Wide
*condition apply
Electronic latch